Here are some easy potluck recipes that everyone will enjoy. Learn these to make the star dish of the party.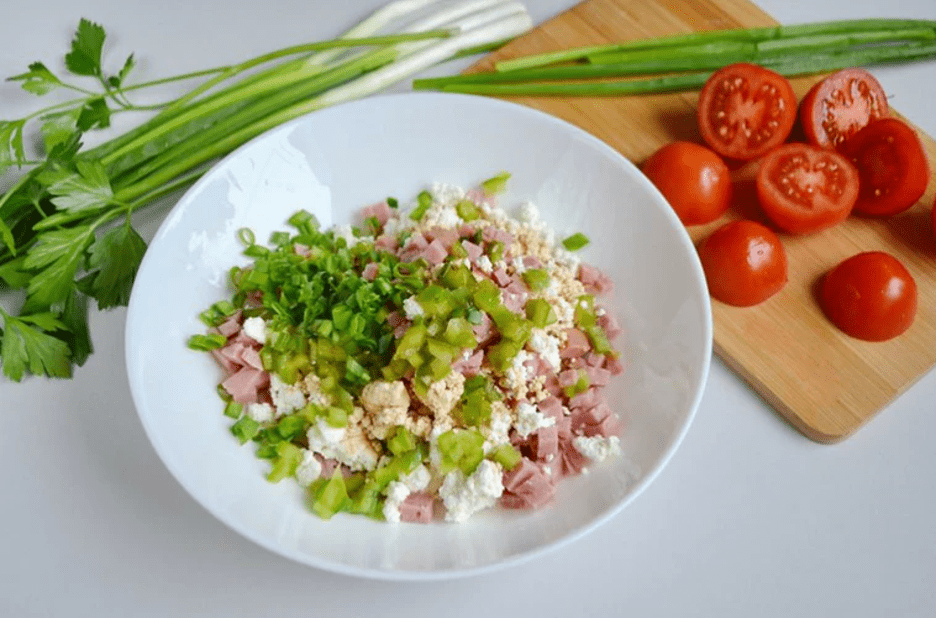 You are often invited to a backyard party, or sometimes host one yourself. If you are invited to a potluck party, do not go there with only bread rolls. Be the person who brings mouthwatering sides such as slow-cooker cheesy scalloped potatoes, chipotle creamed corn on the grill, or bacon-wrapped asparagus.
There are many options you can choose to cook for a potluck party. All the old-time classics are still at the top of the list for potluck side dish recipes. Most of the dishes are what we often crave.
If you learn from us, you may enjoy making something amusingly inventive that will get all the attention at a party. However, you can find more recipes in the Picky Eater Blog. Do not forget to make something classic: the tried-and-true and most preferred dishes that you know everyone will enjoy at the party.
Vegetarian-Friendly Mediterranean Quinoa
We mostly have casseroles and baked dishes at potlucks. Do not take it wrongly, but we always want to add cheese and carbs to almost everything. However, we should mix things up sometimes and make dishes that are fresh and light to balance out the heavier items.
A dish you can make is Mediterranean quinoa. To make this dish, you need to mix diced onions with fluffy quinoa, feta cheese, and red pepper. This is one of the vegetarian-friendly options that will hold its place at any potluck party.
Simple Chickpea Salad
Basically, a chickpea salad is only a side dish. However, when you place the dish on the table, it will become one of the main course attention grabbers. Everyone likes to taste this dish due to its freshness and simplicity. The dish is made with fresh ingredients and herbs, making it a hit at BBQs and healthy addition to any lunch or dinner table.
However, if you want to strongly bring the taste out of the dish, you should make this dish ahead of time. If you mix everything together and let it sit in the refrigerator for a while, it will allow the flavors to blend together, making the chickpea salad bowl more delicious. You also can swap out the herbs and veggies for whatever is in season. Try to make this salad with mushrooms, bell peppers, steamed green peas, etc.
Hasselback Caprese Salad
Everyone likes food more when it looks pretty. I think colorful foods make my heart sing. A dish tastes better when it looks good. One such dish is a Hasselback Caprese salad. It looks like a celebration of colors on a plate with greens, reds, pops of black and whites.
The dish can be made easily with fresh basil leaves and mozzarella slices stuffed right inside the tomatoes. To add a little tanginess, drizzle some balsamic vinegar reduction on the top.
Spicy Creamed Corn
It's probably bad news for the corn on the cob, but we have found a new way to eat our sweet corn; we can't go back to the old recipe again. The new way is to put it in a spicy side dish made of queso fresco crumbles, smoky chipotle peppers, and a piping hot pan of grilled corn kernels covered in fresh cheese and cream. This is one of the most delicious side dish recipes that you can't get enough of.
To add some more flavor, you can top the dish with some finely chopped fresh parsley or cilantro. This side dish will taste best with fresh veggies and grilled meat.
Cheesy Scalloped Potatoes
Homemade scalloped potatoes may seem like a lot of work, but once you learn to cook this slow-cooker dish, these cheesy spuds will become your all-time favorite. To slice the potatoes thinly you can use a mandoline slicer. To prevent overcooking you need to check the potatoes frequently. Use Cheddar cheese and Parmesan cheese as much as you want. To add some more freshness, sprinkle a few thyme leaves just before serving.
Cheesy & Creamy Cauliflower Gratin with Brussels Sprouts
A dish you will be asked to bring again and again to every potluck is a homemade gratin casserole stuffed with brussels sprouts and small pieces of cauliflower covered in a cheesy, creamy sauce. Of course, you need to top it with crunchy breadcrumbs.
If you want, you can swap shredded Swiss cheese with Gruyère cheese. To cook it evenly, try to cut the cauliflower the same size and purchase brussels sprouts that are a similar in size. This classic comfort dish will go down well at almost any party.
Wrapped & Grilled Asparagus
If you get fresh asparagus, wrap it in thick slices of bacon and then bake it in a brown sugar-butter sauce, it is one of the most delicious appetizers. To make this dish tastier you can grill it – which is definitely worth taking. It will add an incredible touch of flavor to the entire dish.
Caramelized Brussels Sprouts
If you have only had ordinary sprouts and never tested grilled brussels sprouts, you have been missing out! Many of us don't like brussels sprouts. Well, get ready to be converted.
You can make caramelized sprouts on the grill as well as in the oven; they are delicious either way. To make the dish more flavorful, drizzle some balsamic vinegar reduction along with savory bits of bacon over the high heated caramelized brown brussels sprouts. The dish will become so delicious that even the haters will give it a try.
Cold Pasta Salad with Couscous
Couscous pasta salad is elegant, simple, and filled with health benefits. The best part is that it can be served cold, straight out of the fridge. This salad is made with avocados, tomatoes, cucumbers, onions, and a dash of fresh lemon juice. This simple couscous salad is a must-have dish for warm-weather gatherings.
Crunchy Ranch Flavored Potatoes
This is one of the recipes which can be made easily but tastes delicious. With very little work, it pays crazy flavor dividends. To make the dish you will need almost an hour to make a good crispy potato.
The dish can be made with a few simple ingredients which you can serve with some fresh scallions and grated cheese. If you want them to be super crispy, you have to bake them for longer than the recommended hour. If you like bacon, you can cut some and toss pieces into the mix also.
Drunken Beans (Frijoles Borrachos)
An irresistibly rich and flavorsome dish that's simmered in beer is known as "frijoles borrachos" or drunken beans. The recipe is a mixture of garlic, onion, beer, and bacon which tastes fabulous with almost anything.
Old home cooks used to start cooking the dish from early morning and keep the dish on the stove for an entire day to become soft. However, nowadays, you do not need an entire day to cook the dish. You can use a slow cooker which you can set up at night and the dish will be ready before your breakfast.
Pineapple Summer Slaw
A dish that can be made in just 10 minutes and tastes like a tropical dream is a pineapple slaw. Just toss some cubes of pineapple, pre-shredded cabbage, oil, lime juice, red pepper flex, honey, and salt together and your favorite kind of slaw is ready! This is basically the regular coleslaw with a twist of summer freshness. The addition of pineapple to the dish makes it perfectly tangy yet slightly sweet.
Pasta Salad with Blanched Kale
Pasta salad is one of the quintessential side dishes for all parties and creamy kale caesar pasta salad is one easy salad you can bring to everything. This salad is a perfect blend of color, crunch, and nutrition.
To make the dish you do not need much kale – just a few leaves is enough for the recipe. Moreover, to make the dish quickly, you can blanch the kale for 30 seconds in boiling water before you put the pasta in. Then, pull out the kale leaves from the water and boil the pasta in the same water. To blanch perfectly, rinse the kale with iced water.
If you want to make the dish creamy, you can add some milk and mayonnaise to it. To make a healthier version, you can sprinkle some olive oil over it.
Most of the dishes are tasty, nutritional, and fairly simple to make. Any pasta salad or slaw dishes can be made with cream, fresh cheese, seasonal fruits, vegetables, and a drizzle of olive oil. A dish becomes more enjoyable when it is served with a big smile. So, do not forget to smile when you are serving your potluck dish.