Adding a toy to the bedroom can be a great way to spice things up. Check out our list of the best adult sex toys by clicking here.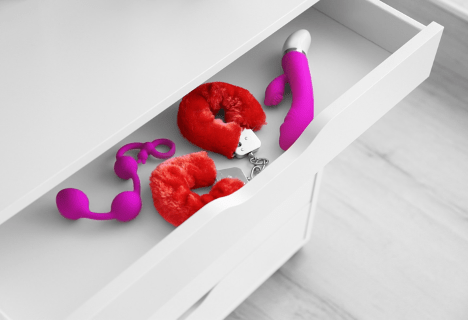 When you want to change things up in the bedroom, a new sex toy might be the best option. Some people feel embarrassed by this, but they shouldn't! Over 15 billion dollars per year are spent on erotic toys.
Trying out sex toys alone or with a trusted partner can be fun and exciting, but what are the best adult sex toys?
All people and relationships are different and have different needs, but there are erotic toys for everyone on the internet.
Keep reading for some of the best sex toys for any kind of relationship.
1. Long-Distance Vibrator
Are you in a long-distance relationship? Maybe it's just a short-distance relationship but you're looking for a way to be close all the time.
You might be interested in grabbing a vibrator that works with an app.
No matter where you are in the world (though some models do have distance limits, some do not) you can still get connected with your partner.
Let technology improve your relationship with one of these erotic toys.
2. Lipstick Bullet Vibrator
Sometimes you want something discrete.
You don't know who's going to take a look through your bag or drawer, and it would be embarrassing if you had something a little more risque hanging out in there.
For people who like subtlety, a lipstick vibe is an awesome choice. They look like they belong on your vanity!
They come in several different styles so that you can find one that blends in with your makeup bag.
3. Foreplay Dice
No, this isn't for a bedroom role-playing game (though if you want to get really creative you can certainly use a D20 for this).
Foreplay dice are great for a couple who needs to have a little more fun in the bedroom. You can buy the dice with pre-made phrases and commands, or you can make your own depending on your tastes.
While 6-sided dice are standard, there's no reason that you can't bring out your tabletop dice if you want to get more options. Have fun making and playing this game with your partner or partners!
4. The Whizzinator
This is definitely one of the more unique toys on the list. The Whizzinator is a toy that simulates the niche "watersports" bedroom activities.
It comes with synthetic urine and heating pads for a realistic experience that all kinds of curious couples can try out. This one is pretty much in a realm of its own, so check it out if you've thought about diving into the world of watersports.
5. Oral Sex Simulator
For vulva-havers, this is a great choice for solo play (though you can certainly incorporate it into the bedroom if you choose).
These toys emulate the act of oral sex. There are several varieties to suit any body type or preference. Whether you're using this one on your own or together with a partner, it's a neat change of pace from the standard vibrators.
What Are the Best Adult Sex Toys in Your Nightstand?
Whether you're alone or playing with a partner, these are some of the best adult sex toys that divert from the standard classic popular sex toys. Find what works for you and bring a little bit of fun into the bedroom.
For more posts like this, visit the rest of our site.