Are you new to the world of horse racing? Follow our guide on how to bet on horse racing so you make the best picks right from the get go.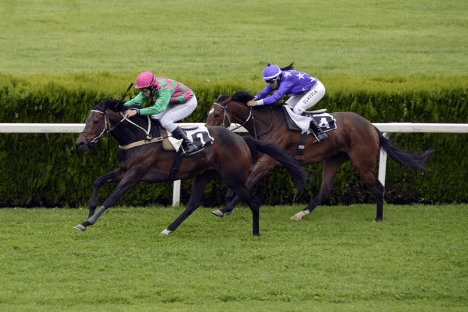 And they're off! It's one of the most exciting phrases in sport. But how do you add to the excitement with a bet on the horses?
Knowing how to bet on horse racing is crucial if you want to go to the track and lay down a few wagers without losing every time. The language of betting can be confusing.
Fortunately, we've got you converted with a handy beginner's guide to the standard types of bets you might place on horse racing. Read on to learn about basic and exotic bets.
The Odds
To know how to bet on horse racing, the first thing to understand is the odds. Horse odds are represented by a ratio.
For example, if you bet on a horse with 10-1 odds, you'll get $10 for every $1 you bet if your bet is successful, plus your original stake back. A favorite might have odds of 1-2. This means you get $1 for every $2 you bet if it wins plus your original stake back.
The higher the odds ratio, the less chance the bookies (experts) think the horse has of winning.
Basic Bets
There are a variety of standard bets you can place. These basic horse bets are known as "win," "place," and "show."
Win
This wager is the simplest to understand for beginners. You are betting that the horse you pick will win the race. If you're at the Kentucky Derby betting favorites, this is the simplest and most effective bet to place.
Place
A place bet means you need your chosen horse to come first or second. Payouts are slightly less than for wins because you've improved your own odds of winning.
Show
A show bet means you need your horse to come first, second, or third. Payouts are lower again than a place bet.
Exotic Bets
Outside of the basic three kinds of wagers, there are a number of "exotic" bets you can make. The four most common of the exotic bets are quinella exacta, trifecta, and superfecta. Exotic bets usually pay out more than basic bets because the odds of getting them right are lower.
Quinella
You pick two horses to come first and second. It doesn't matter which one comes first or second. To win, both horses must finish in the top two.
Exacta
An exacta bet is similar to a quinella. Again, pick two horses to finish in the top two. However, the horses must finish in the spots you predict for each one.
Trifecta
Just like the exacta, you're picking horses to finish in specific spots. For the trifecta, you choose the first, second, and third horses and the order they will finish. If you get all three right you win!
Superfecta
Knowing how to bet on horse racing will mean that you know the superfecta is extremely hard to get right. To win the superfecta you must pick the horses that will finish in the top four and the order they will finish in.
Now You Know the Essentials for How to Bet on Horse Racing
If you stick to the basics, you'll find you have all the tools you need to bet on horses. Pick the type of bet you want to make. Check the odds and the track payouts.
Knowing how to bet on horse racing isn't hard, but getting lucky is exactly that. Bet safely and don't bet more than you can afford.
As a modern man, being in the know is important. Betting on horses is just one of the things we cover on our website. Check out our helpful articles so that you're in the know.