Onnit X Star Wars Fitness Equipment
Even if they turn into dust collectors — and for most of us, sadly, they will — these Star Wars themed kettlebells (Vader, Stormtrooper, and Boba Fett), Death Star slam ball, and frozen Han Solo yoga mat from Onnit are worth buying because, well, who needs savings?
The KBs are made from chip-resistant iron and were custom sculpted for amazing accuracy to what you see onscreen. The Han Solo yoga mat is just a printed image — we had hoped it would pop up from the mat when facing up but get squished into it when turned over — but it's still really cool.
Anyway, below is the collection from Onnit and how much each piece will run you. May the Force be with you, and order here.
Darth Vader Helmet (70 lbs – $200)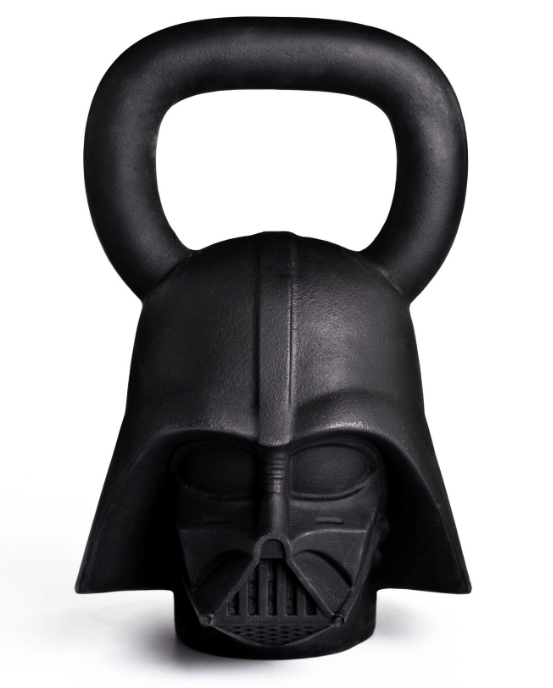 Storm Trooper Helmet (60 lbs – $180)
Boba Fett Helmet (50 lbs – $150) 
Death Star Slam Ball (20lbs – $74.95)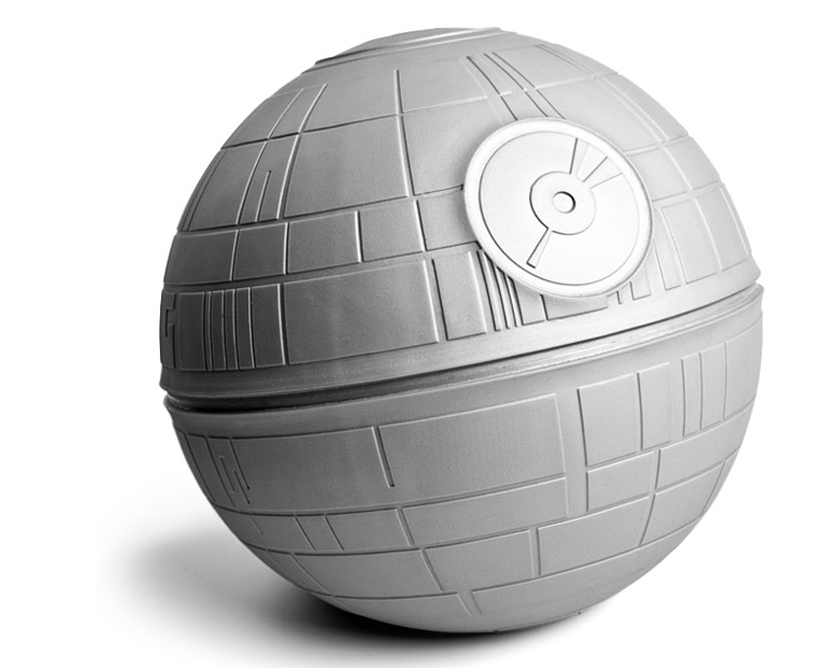 Han Solo Yoga Mat ($64.95)