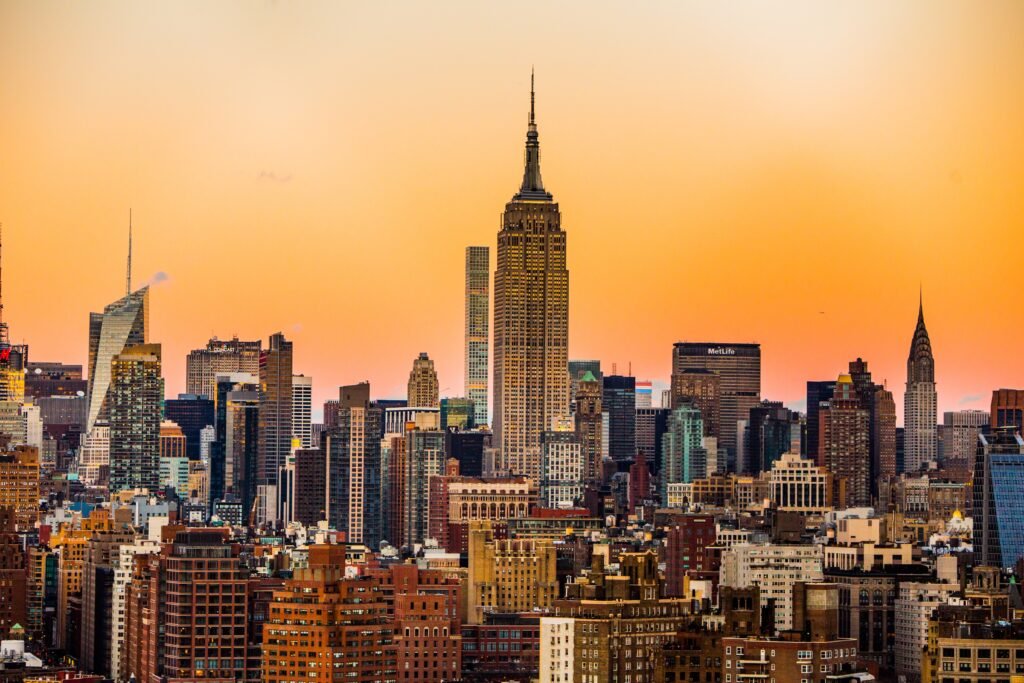 Buying a home can be a huge financial decision. In many cases, the common steps that buyers should take will be the same regardless of whether they are purchasing a home in Houston or New York. However, the way you go about buying a home depends on which city you are purchasing in – and the process can vary depending on whether you are buying a home from a private seller or from a real estate agent, too. The purchase of a home in New York is a significant life achievement and an exciting milestone, but the process can be lengthy. This brief explanation can teach you how to find a New York home and help you get closer to purchasing it, as well.
Make the Initial Offer
Finding the desired homes for sale in New York state and making an initial offer are the first main steps in any real estate transaction. A verbal offer is not legally binding in New York since a contract to sell real estate must be in writing. If they accept your offer, then proceed to the next section. When an offer is turned down, you can make a counteroffer or move on to the next property. Avoid committing anything on paper unless you intend to make a legally enforceable agreement. An "offer" or "contract" may be presented to you by the real estate agent, however, do not proceed without first consulting with an experienced real estate attorney.
Find a Real Estate Lawyer
As soon as your offer is approved, it is time to seek a real estate attorney. In New York, both the buyer and seller of real estate will typically hire an attorney to guide the transaction and take care of all the necessary documentation. Obtaining legal representation is a big deal; therefore, getting someone who has closed on real estate before is important.
Get a Home Inspection
Almost all sales agreements state that the property is being sold in "as is" condition. It's up to you as a buyer to pay for any necessary maintenance or fixes. Therefore, before signing the contract, it is crucial to thoroughly understand the property's current state. It is strongly suggested that anyone purchasing a home does so only after a professional home inspector looks it over for potential problems. The inspector must also check for wood-destroying insects like termites. Getting a home inspected isn't required when purchasing a condo or coop, however, bed bugs are a common problem in coop and condo buildings, so have the inspector to check for them.
Financing of the House
In most cases, a buyer will finance eighty percent or more of the price of a home. Today's homebuyers can choose from various mortgages, including those with fixed and adjustable rates and those insured by the Federal Housing Administration and the Veterans Administration. When qualifying for a mortgage, it's not just the interest rate and length of the loan that matter; closing expenses play a significant role, too. These variables impact closing costs and the amount you select to borrow. Before closing, you can give your attorney copies of the loan disclosures issued by your lender so they can review the mortgage conditions and your expected closing expenses with you. Mortgage prepayment options, late payment penalties, interest calculations, and the treatment of real estate tax and insurance payments are just some of the issues you should discuss with your mortgage lender. When looking for a mortgage, working with a broker or direct lender authorized to do business in your state is important.
Title Insurance
The buyer's attorney often requests a title search from an abstract or title company. You and your mortgage lender can get title insurance from the same business. At the closing, a title closer will be present to resolve any title issues that may have arisen up to that point.
Closing of a Deal
The transaction can be concluded as soon as the mortgage lender has issued a mortgage loan commitment, all title objections have been resolved, and the buyer and seller can close in line with the contract. At closing, you can expect to see the buyer, seller, and their respective attorneys, as well as the mortgage lender's attorney, the real estate agent, and the title closer, who will work together to resolve any remaining title insurance issues, finalize the payoff, and get the paperwork ready to be filed. Attorneys for both the buyer and the seller will be present at the closing to oversee the signing and delivery of all closing documents and to make any necessary determinations regarding credits owed to the parties.
Final Note
When it comes to your finances and how you live your life, purchasing a home is likely to be one of the most significant decisions you will ever make in your lifetime. The real estate industry has undergone many significant shifts over the previous few years, including price fluctuations, increasing governmental regulation, and more stringent financing policies. If your property acquisition is not handled correctly, the dream of being a homeowner can turn into a nightmare in a short amount of time. So, we hope this guide will help you along the way.