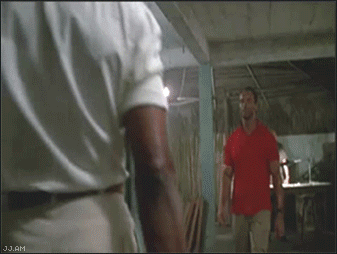 Shaking hands is a dumb custom. Sadly, our idea of screaming "HELLO!" directly into someone's ear never caught on as a replacement. People are strange, amirite?
With handshakes, not only is there no way to gauge what you're walking into — will you receive a swampy and disgusting puddle hand? Will the person attempt to crush every bone in your hand? Will the wet noodle rear its ugly head? But now thanks to a small study published in everyone's favorite bathroom reader — the American Journal of Infection Control, obviously — we've learned that shaking hands spread roughly 10 times more bacteria than fist bumps.
You can read the entire press release here, if you'd like. But we already told you the meat of what it says and there are no leaked naked pictures that go along with their report.
Still, along with providing u another reason to begin manufacturing designer Hazmat suits, it also put us on the hunt for some new hand sanitizer that wasn't super harsh on our hands but killed all the gross germs we acquired after shaking your filthy hand …
Cleanwell All-Natural Foaming Hand Sanitizer ($15 for a 3 pack @ Amazon.com)
This foaming hand sanitizer is alcohol, fragrance-free, and safe for children or guys with sensitive skin.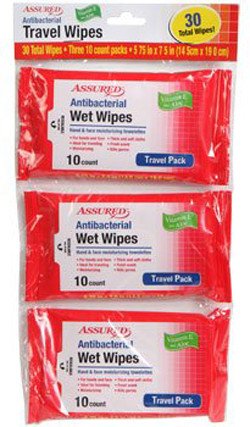 Travel Size Sanitizing Wet Wipes ($20 for a 12 pack)
When you're on the go and don't want to squirt gooey gel or goop into your hands, these flushable wipes can remove dirt and kills germs while moisturizing your hands with aloe and vitamin E.












Up Your IQ By Reading More Sciency Nerd Stuff: Lack Of Sleep Leads To More Colds [Study]
Better catch your zzzzzzzzs if you're looking to fend off the sniffles, says the latest research.