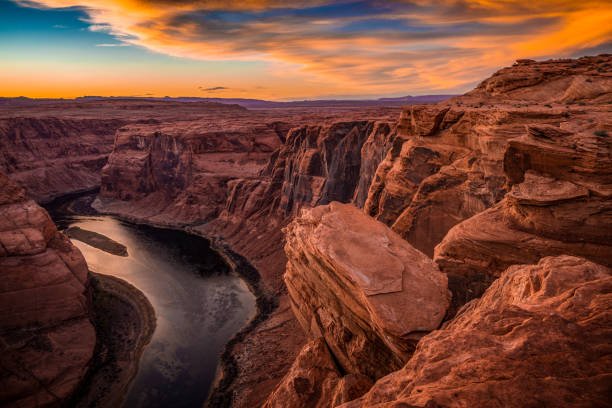 The Grand Canyon is one of the most iconic natural wonders in the world and you could spend weeks exploring, hiking, and taking in the views. Unfortunately, not everybody has the time or the money to do that, so we've put together a plan for how to make the most of a long weekend or midweek break in the stunning national park. 
We've kept the focus on the South Rim, which is the most popular and accessible part of the canyon. This itinerary is ideal for solo travelers, couples, or even a vacation idea for friends.
Day 1: Arrival and South Rim Exploration
It's day 1 and your adventure begins! If you're flying in, the nearest major airport is Flagstaff Pulliam Airport (FLG), followed by Las Vegas McCarran International Airport (LAS). We'd suggest renting a car to pick up at the airport from a reputable brand such as Avis. Day 3 in particular involves a lot of driving, so a car is essential. It doesn't have to be expensive – you can get a great deal on car hire by shopping around for discount codes and coupons.
Once you're on the road, head to the Grand Canyon Visitor Center. Here, you can gather information about the park, watch the orientation film, and get acquainted with the exhibits. As the evening starts to draw closer, make your way to Mather Point before the sun begins to go down. Mather Point is one of the most loved and easily accessible viewpoints and the sunset over the canyon really is a sight to behold.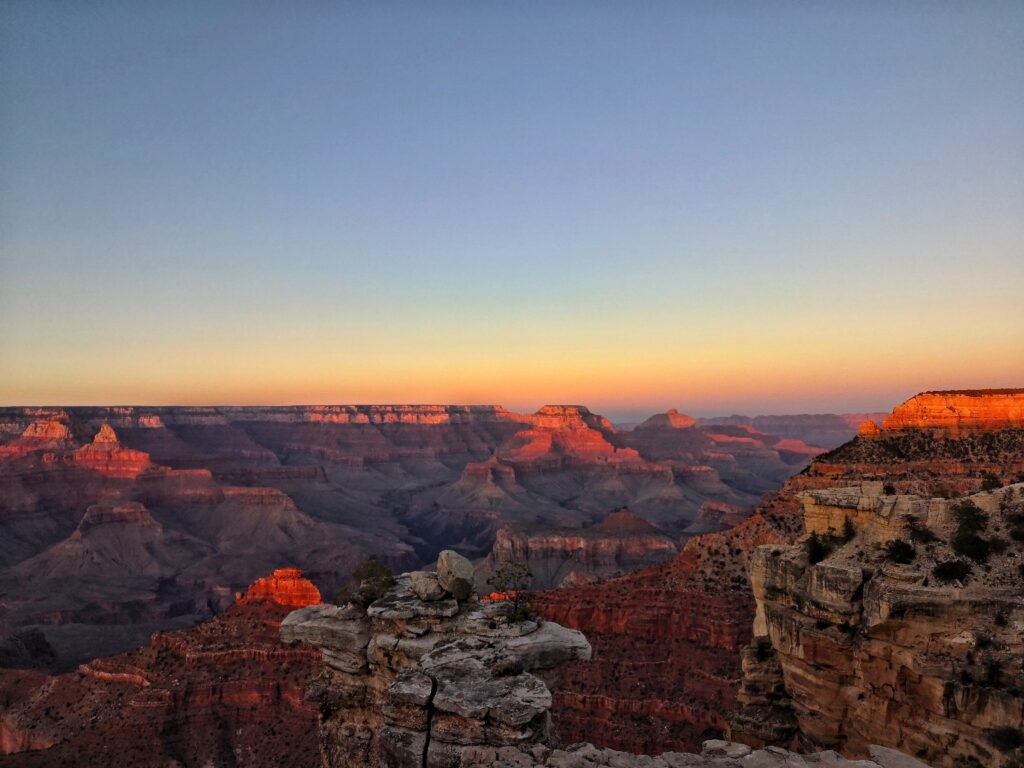 Day 2: Grand Canyon Village and Hiking
Now that you've settled into the landscape a little, today's the day for a hike. Begin at the historic Grand Canyon Village, where you can visit the Kolb Studio, Hopi House, and Lookout Studio to learn about the park's history and pick up a few souvenirs. Then it's time to set out on a scenic hike along the Rim Trail.
If hiking sounds daunting then don't worry, you can choose the section that suits your fitness level and interests. Our favorites include the South Kaibab Trail or the Bright Angel Trail. Remember to pack for your hike with plenty of water, the right gear, and of course a picnic lunch. There are plenty of places to stop off for lunch on the Rim Trail, where you can enjoy the views while you eat your sandwiches.
By the evening you should be tired out, so relax and unwind at the Grand Canyon Railway Depot, where you can take a vintage train ride and get another dose of those beautiful sunset views.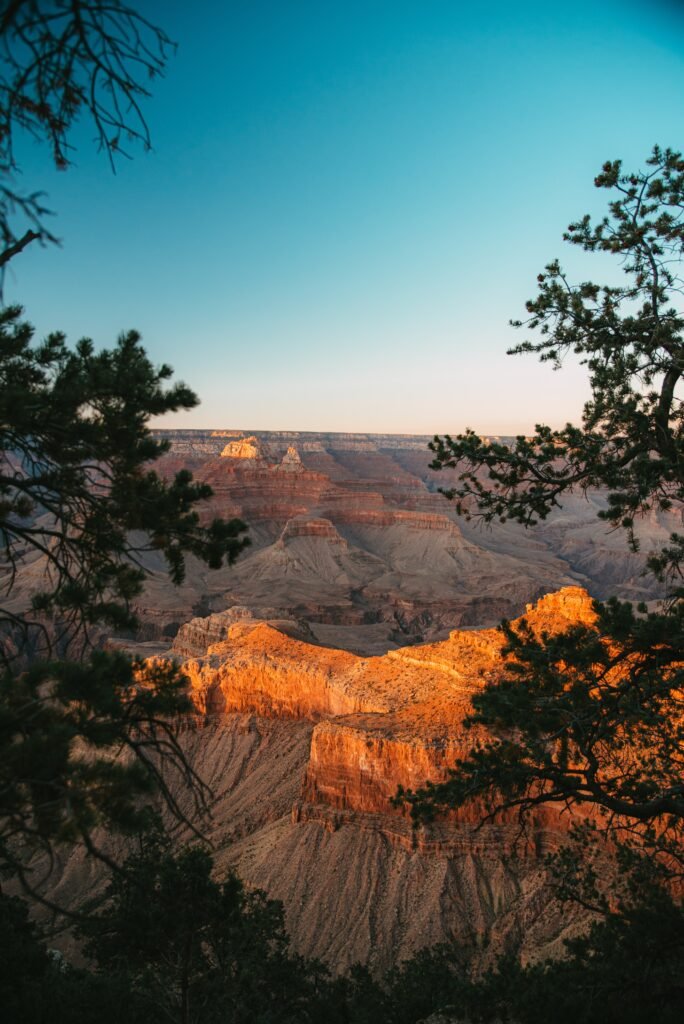 Day 3: Desert View Drive and Yavapai Point
Day 2 was pretty full on, so today we're saving your feet and taking a scenic drive instead. We recommend taking the route along Desert View Drive, stopping at various viewpoints along the way including Yaki Point, Grandview Point, and Moran Point – you'll be amazed at how different it can look from different places and in different lights. Do try to make time for a visit to the Tusayan Museum and Ruins, where you can learn all about the ancient Puebloan people who once lived in and around the canyon.
After some lunch, it's time to visit Yavapai Point and Geology Museum. You can gaze at the canyon as much as you like, but understanding how it has been formed over all these years can completely change your perception of it.
As it's the last night of your travel adventure, how about splashing out on something exciting? If you've got a good head for heights, regular helicopter tours run over the Grand Canyon, giving you a very different angle and a much better sense of the scale of the canyon than you could ever get from the ground.
This 3-day itinerary is just a suggestion, but we hope it's given you some inspiration to help you plan your trip. Remember to check the National Park Service website for updates before you visit too, just in case of any important information that might impact your stay.