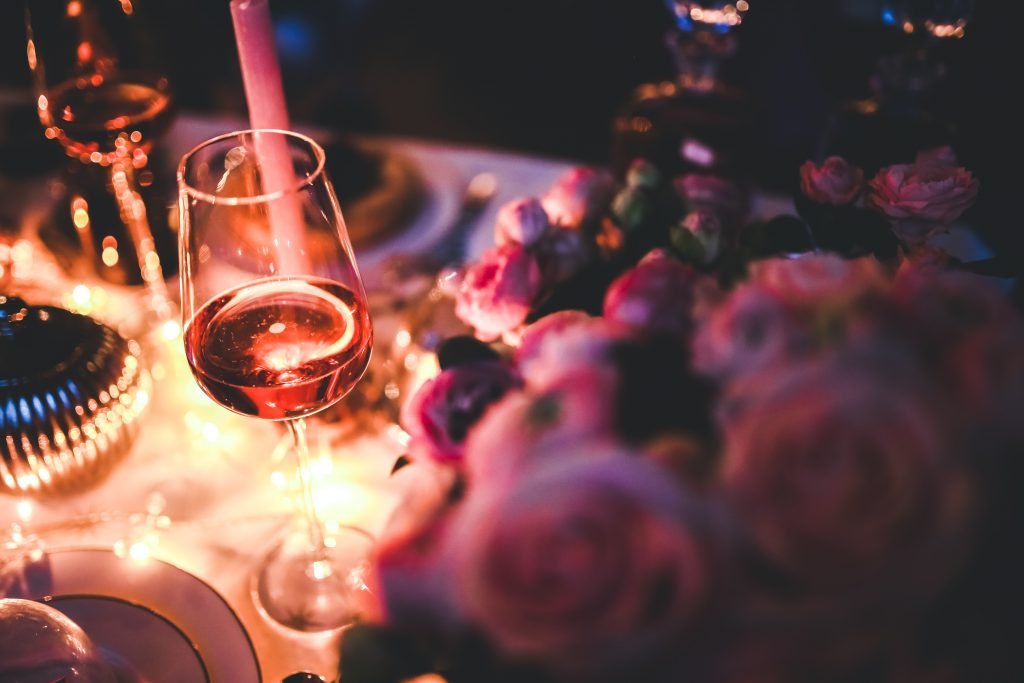 An anniversary is not a day like any other, and any true gentleman will tell you that. This day is all about showing your partner how much you value them. It is a day of celebration, and you should treat it as such. There are all types of gifts, birthdays, holidays and anniversaries. First, of course, there is the issue of gifts. You probably know what gifts work for which anniversary- like how the 16-year anniversary gift is wax for traditional guides and silver hollowware for modern couples. You know all that, and you can probably recite the gifts by year. There are anniversary gifts for her and for him, here you can see the perfect anniversary gift for him. But a gentleman does more than go by the norm. He goes a step further as follows:

Wining and Dining
In the evenings, you will see couples dressed to the nines and enjoying fine dining together. It is quite a common picture in eateries across the globe, and it is not for naught. Eating together allows you to talk to your partner, catch up and woo them all over again. So while it may seem like the obvious thing, it has a positive impact on a relationship. It shows your partner that you are still willing to put in the effort. Be a gentleman and pull out her seat, order her favorite drink, and pop some champagne. Then it will feel like a celebration that neither of you will forget.

Getting Away
The daily hassle can be so much that you barely have time to focus on each other. Maybe you leave the house before she wakes up or you only see each other at night. Over time, this lack of intimacy can take a toll on your relationship. And your anniversary is the chance to fix this. The good thing is that you have many options available.
You can book a hotel in another town and go away from the kids and your other responsibilities. And while you are here, ensure that you focus on each other. If the conversation starts drifting towards work and family issues, stop and move to something else. The point is to reconnect and find common ground like you did when you first met. One or two days is enough to bring back that spark in your love life.

Vacationing
Where have you always wanted to go but could not for some reason? Maybe your partner talks about wanting to visit someplace, but the timing is never quite right. Now is the time to pack up and leave for a while. While this will require some adequate planning and financial muscle, it is doable. Take your partner to a place where you can create new memories. Being in another place in itself is enough to make you feel closer to each other. And given the range of romantic destinations, you cannot lack an option. You can even go down on one knee again and ask for another chance to wed your spouse- another opportunity to do it even better and make an even bigger mark in their lives. With the right setting, the answer will be yes. So why not?

Relaxing
Getting time off from the daily hassle might be hard. You may want to go away for a few days but cannot find the time, try as you might. However, you can always find a day or squeeze in an afternoon to be with your spouse. While you are at it, you should enjoy some relaxing massages at the spa- book in advance so that they create a romantic setting for you. Get some calming drinks and enjoy foot rubs, hot stones, and the likes. At the end of the sessions, you will feel fresh and will have an opportunity to reconnect with your spouse. Where possible, book a hotel room and end the day on a high note by getting some intimate time with each other.

Attending a Concert
Some couples are all about having some fun and enjoying the hype that comes with it. When is the last time you attended a concert and threw your clothes at the stage? If this is something that you both enjoy, this would be an excellent way to celebrate your love. Choose a band that you both enjoy, dress up, and pass the night singing along to your favorite tunes.

Celebrating your love should be fun, and you should go for something you both enjoy. All the best!