Fashion isn't for everyone and with ever-changing trends, it can sometimes be overwhelming trying to keep up. That's why every man should have the following timeless items in their wardrobes which will see them looking good and feeling great regardless of current trends. The key is investing in quality pieces that will form a capsule wardrobe suitable for a multitude of occasions.
A Quality Pair of Shoes
Possibly, the most important purchase – every man needs a good pair of shoes that can see them through a day at the office, after-work drinks, and even formal occasions like weddings. There are many different styles of shoes to choose from, however, brogues are a timeless style, and investing in a pair isn't something that you will you regret.
A good quality shoe can elevate any outfit. Whilst they may not be the most affordable purchase, don't be afraid to splurge a little as these shoes can last a lifetime, especially as they can easily be repaired at home should they ever need to be, making the purchase even more worthwhile.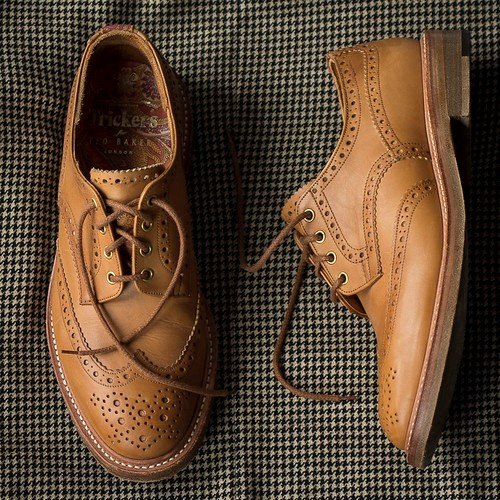 A Crisp White Shirt
A white shirt is a classic wardrobe staple for any man. However, the key is not how much money you spend but just finding the right fit for you. There is no denying that a white shirt is timeless, and that's why you can find them in most clothing stores at pretty much every price point. You don't need to visit Saville Row or break the bank to look good in a white shirt, you can find the perfect dress shirt to suit any budget.
A Well-fitting Pair of Jeans
Every man needs a trusty pair of jeans in their wardrobe. Avoid trend-focused pairs with obvious signs of distress or embellishment. You can't beat a classic pair of blue denim jeans. A plain pair of slim-fit jeans are the perfect item that can be worn casually, with a t-shirt and trainers, or dressed up with the aforementioned classic white shirt. The key to a timeless wardrobe is minimalism with the key pieces, you can always inject personality by styling them with what you already own and love.
The Perfect Tee
Topping the list of men's clothing items found most attractive by women, is the casual t-shirt. Something so simple can have a huge impact on your overall look. The classic t-shirt will outlive any trend so it's important to make sure you have a couple at your disposal. Again, this isn't an item that needs to break the bank, you just need to find the right fit for you. The versatility of the humble t-shirt is often underestimated, not only can they be worn casually but they can also be easily dressed up with a pair of well-fitting jeans and an over-shirt.
Clean Sneakers
You wouldn't be expected to wear dress shoes every day so a nice, clean pair of sneakers is essentially for more casual outings. Any style will do – this is where you can really show your personality – just ensure you take care of them and clean them regularly so they remain to look fresh and too worn.
Of course, this list is not extensive. However, it is key to building a timeless capsule wardrobe, that won't have you worrying about the ever-changing trends of the fashion industry. It's important to wear what you feel comfortable in, however, these staples are not items you'll regret investing in due to their sheer versatility. Regardless of budget, the key to looking good is always to pay attention to the fit. A well-fitting outfit bought on a budget will always look superior to an ill-fitting designer option.