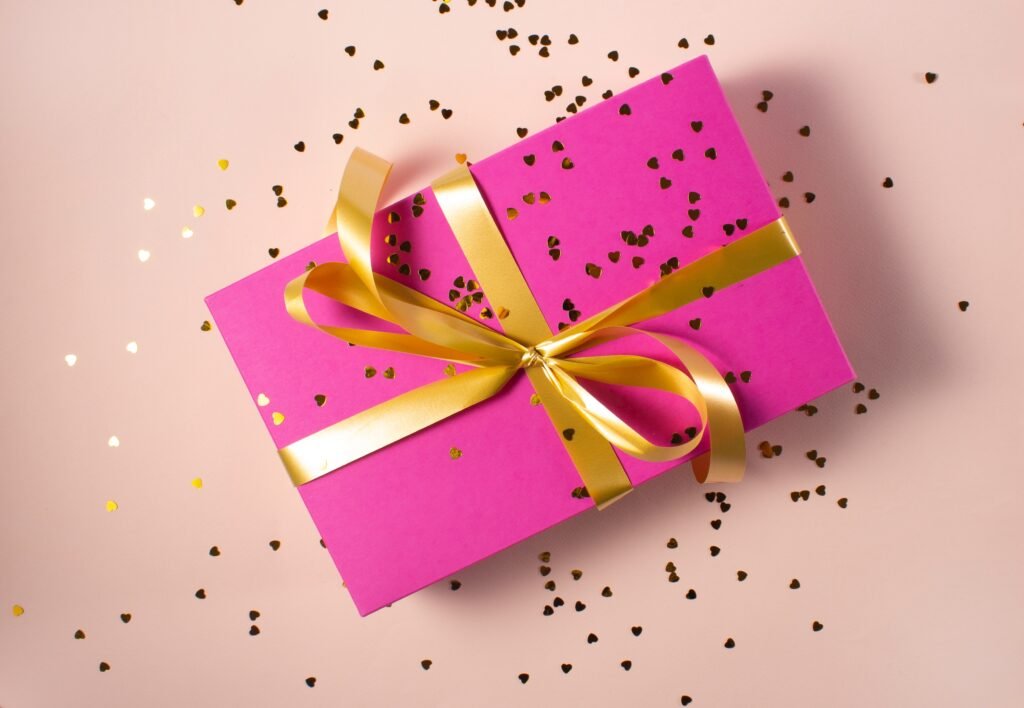 Buying gifts for friends, family, partners or colleagues can be a stressful time for many people. You may find yourself wandering around the shops on your high street or browsing online for hours and still come up empty-handed. Often finding the present that perfectly encapsulates the recipient's personality can take weeks of planning and subtle probing to find out more about their current interests. If you're at your wit's end trying to find the perfect gift for an upcoming occasion, we've got you covered with our handy guide,
Birthdays
Birthdays can be stressful, and many people try to make grand gestures with personalised gifts tailored to the recipient's hobbies or interests. While everyone loves the effort that goes into these gifts, people often don't know what to do with a large personalised ornament or may already have expensive barbeque tools emblazed with the family name. If you're worried about missing the mark with your gift, we have some wonderful ideas that will still wow the recipient and make their birthday a special one, whether it's their 21st or their 60th.
Obviously, we have the go-to perennial pleasers that everyone loves, if they don't already have ten hidden away in cupboards; Polo shirts, aftershaves, candles, perfumes and PJs are all lovely gifts. If you want to wow the recipient without going over the top and missing the mark, try our ideas for some inspired presents that will not only make their day but will give them something to boast about until next year.
Sweet Hampers: Hampers are a great gift for any occasion and are a joy to open. If the person you're buying a birthday present for has a sweet tooth, a sweet hamper could be the best gift they get for years to come. The Sweet Hamper Company have a fantastic range of sweet hampers and chocolate hampers online with tasty treats suitable for every person. Take someone back to their childhood with retro or vintage hampers from the 1970s or buy them a hamper with enough sweets to last them a year. Give them the sugar rush of their childhood fantasies with this fantastic gift.
Flowers: Birthdays don't just have unique stones associated with them; they also have flowers for specific months of the year. Many people love to receive flowers, but they rarely get them. Wow them with a large bouquet of flowers from their birthday month, or if they love to garden or keep indoor plants, why not get them their birthday flowers in a pretty pot? For them to enjoy in the years to come.
January: Carnations
February: Violet
March: Daffodil
April: Daisy
May: Lily
June: Rose
July: Delphinium
August: Gladioli
September: Aster
October: Marigold
November: Chrysanthemum
December: Holly
Mothers Day & Fathers Day
Mothers Day and Fathers Day are a time to show your appreciation for the people that raised you. Most people like to spoil their parents on these days to make them feel special and show them how much they're loved. Over the years, it can become harder and harder to find gifts that give them the same experience of being spoilt rotten on their special days. By now, they have everything they could ever possibly need as well as hundreds of mugs that say they're number one, so what can you buy them that will make the day extra special year after year?
Experience Day: Experience day gifts are always a popular choice for any occasion, but since the pandemic lockdown restrictions have eased, they're the best present to give your parents to get them out of the house again. Is there something they're always wanted to do but never got the chance? An experience day is a perfect way to give them the opportunity to live their dreams. They don't have to do the experience alone either; you could gift it as a way for them to do something together, with friends, or as a day out for you to spend with them.
Meals Out: After spending a year stuck indoors eating our own cooking or takeaway meals over and over, sending your parents out for dinner with friends, yourself or with each other is a great way to make them feel special. Pick a local restaurant they love or buy a restaurant gift card that lets them pick from thousands of options.
Whether you've been together a year or fifty years, Valentines Day is a great way to make sure you're taking the time not only to spend time together but spoil each other. There are plenty of go-to gifts for Valentines Day, such as cuddly teddys holding hearts, chocolates or alcohol, but if you want a special day to remember and you're stuck for ideas, we can help.
Weekend Away: Find a cosy cottage or a sunny private villa to spend the weekend away together. If you have children and want the trip to be a surprise, speak to your extended family about babysitting before you book to ensure you can go and have a stress free time.
Couples Spa: Spend the day relaxing with massages and getting pampered together. You'll feel the years of stress melt away as you sip champagne in the hot tub, and your partner will love having a day to do nothing but unwind with you.