Surf YouTube for dashcam footage and you'll almost certainly come up with a bunch of hits from Russia. And that's because Russians are shitty drivers. In '07 there were nearly 40,000 road deaths (sorry, that's the last stats Russia gave people). But in the U.S. they're starting to catch on as well. As motorcyclists sport helmet cams and GoPros, drivers are mounting dashboard cameras — and with good reason. Along with coming in handy when you're pulled over by cops — it can back up your story and also help prove the officer was in the wrong, they're more likely to come in handy as a tool to corroborate your story when other people screw up.
When you're t-boned at an intersection there's no need to play a "he said, she said." Just show the footage. The downside: if you're listening to a crappy song while it happens your awful taste in tunes could be heard by a jury of your peers (aka the internet).
Even worse, when some a-hole hits you and tries to keep moving, you'll have the plates recorded.
And when some douche tries to go all Fast and Furious and causes a major pile up, you'll have the footage that proves he's the douche that's at fault.
KDLINKS  X1 Full HD Dashboard Camcorder ($160 @ Amazon.com) 
This dashboard camera offers continuous loop recording with an impressive 165° camera angle. With a built-in GPS module, six-glass lenses, emergency lock button and long-lasting Li-polymer 3.7v 110mah battery, this dash-cam holds it charge for over six hours. The screen is 2.7 inches and the unit comes with an eight gig SD card.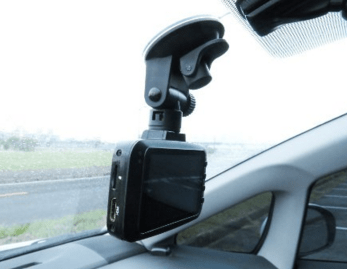 PAPAGO Super HD Dash Cam ($150 @ Amazon.com)
This three-inch dashboard camera features a DVR accident recorder with extremely high resolution. With unique G-sensor recording capabilities, this unit automatically turns on with the engine and detects any sudden braking or sharp turns. Moreover, the 32GB Micro SD card holds up to four hours of video.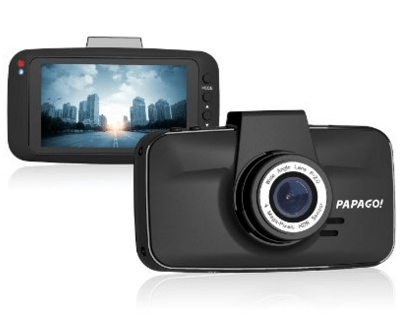 TaoTronics® Car DVR Camera Full-HD 1920*1080P/30FPS 150° True Wide Vision($90 @ Amazon.com)
Designed to be compact while still offering many key features like 150° camera angles, 32GB Sandisk TF card, six-glass lenses and loop recording capabilities, the ToaTronics dashcam also offers  a 2.7-inch LCD screen, USB cable and a car charger for convenience.