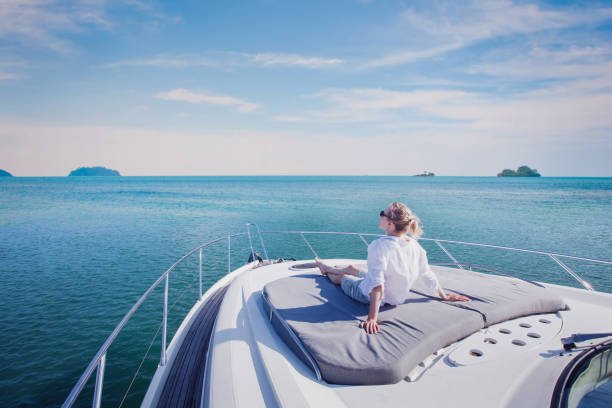 It is time for some new adventures. No matter if you are planning on relaxing on white sandy beaches or want to enjoy a family-friendly holiday, a yacht holiday can help in fulfilling your desire and wish.
If you plan on a yacht holiday, you might be searching for trendy destinations. Choosing a location can be confusing. So, we are going to list the top yacht charter holiday destinations you can consider. 
1. Malta
Malta is ideal for cruisers who are planning on sailing on crystal clear waters, inspiring natural landscapes, and ancient ruins.
· The nation has a long sailing tradition that dates back to over 2500 years ago when the first settlers in Malta arrived.
· Currently, Malta is the most incredible destination for sailors as it offers intriguing coastal caves, picturesque beaches, and natural harbors.
When you charter a yacht, you are going to experience some of the most impressive snorkeling and swimming sports in the country.
2. Greece
Even though in recent times, the tourist numbers have dropped in Greece, the country will remain one of the most hospitable and inspiring places you are going to find in the whole world. 
· No matter if it is island hopping or a relaxed trip, Greece is going to be at the top of the list when it comes to the sailing destination.
· Regardless of where you choose to go, Greece's charm is going to keep you coming back for more.
· Discover sailing history along the history of Athens and spend some time going from one island to the other.
Whenever you are in Greece, you get to experience something new. Moreover, there are several islands to check out.
3. Spain
With its diverse island chains, incredible beaches, seaside resorts, and coastal cities, it is no wonder the country is one of the most preferred destinations for sailors.
· In case you have already explored Calas and Balearics, you can go sailing in the Canary Islands.
· The northwestern coast's volcanic island is distinguished by its incredible rock formations that provide an impressive sailing backdrop.
The best thing about planning a sailing trip to the Canary Islands is that you do not have to wait for summer to plan your trip. This is because it is beautiful all year round.
4. Seychelles
Seychelles claimed a spot on the list because of its incredible winter sailing destinations. You cannot get enough of these tropical island paradises.
It is made of more than 100 pristine islands and is incredibly beautiful. If you want to learn more about Seychelles, you can check out their tourism website. It will have enough information.
Seychelles are well-preserved islands and the beaches are a haven for land and aquatic animals. Hence, they are the best holiday destination for someone who wishes to experience the diversity and beauty of nature. The unique culture and peace of Seychelles also make it an incredible option if you are looking for a romantic getaway. You can enjoy a honeymoon at sea.