In the process of working in VR, models can meet very different types of men. The differences are quite significant, and the web model simply should take them into account if she wants to become popular. Some guests of VR services prefer strong-willed women; others prefer modest girls who blush at every opportunity. Some people are attracted to the opportunity to talk with an experienced model while others will not tolerate it if the girl is too well-versed in areas where they consider themselves experts.
If we summarize the reviews of models about their work, we can distinguish several types of personalities that sooner or later become clients of webcam studios. Some of them are the dreams of any webcam, others should be avoided if possible, and others should be handled very carefully.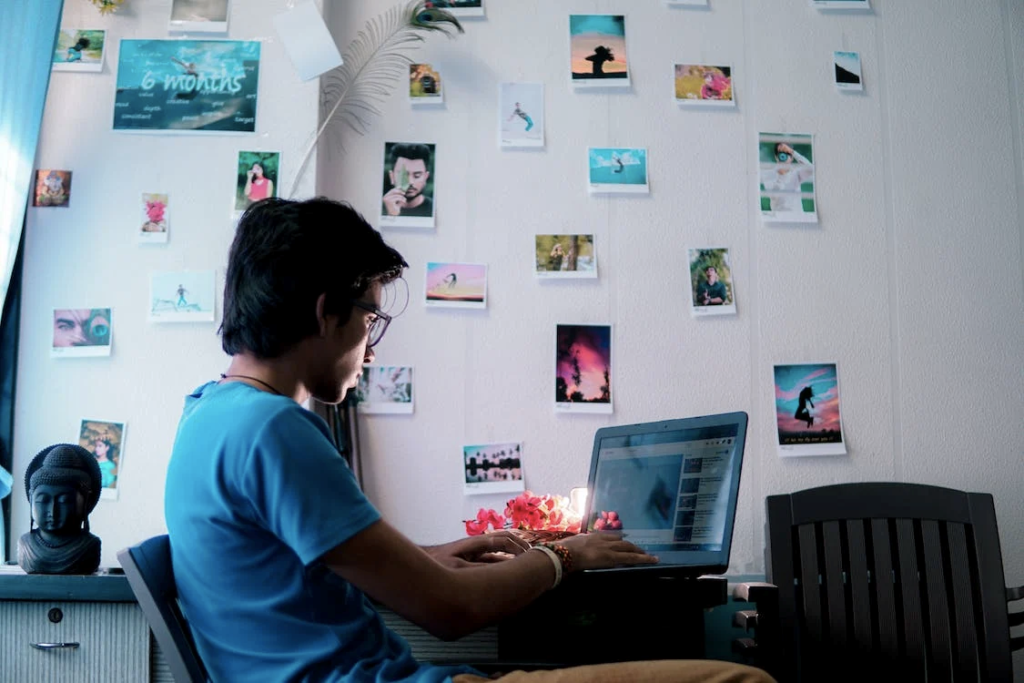 1. Freeloaders
They are a very common category, according to VR cam girls. As a rule, this category does not have much money, so after registering on the resource, they spend time in a free chat and communicate with girls, but rarely go private. They are attracted by the opportunity to misbehave:
try to convince a new model to strip for free,
disguise the text of a chat message as a tip payment accepted on the site,
demand bonuses for themselves, and so on.
On some sites, there can be more than half of such visitors.
2. Blackmailers
This is a very unpleasant category. Their goal is to intimidate the model and convince her that her photos or videos will be sent to friends, relatives, and employers if certain conditions are not met. As a rule, either money or free services are demanded from the victim. Most serious models ignore blackmail because men of this type will never transfer. However, not giving personal data and trying not to use the same image as in everyday life are the rules that VR girls try to follow.
3. Beggars
In the general chat, very young people or even teenagers who rush between trying to joke and insults can be met. Such visitors do not visit private chats, but the models react to them quite calmly. They also apply to moralists who do not come for a fun pastime but seek to return the lost sheep to the true path.
4. Narcissists
They pay great attention to their appearance. For such a man, the most important thing is how he looks in the eyes of others. This man must be unsurpassed, so his behavior is always aimed at making the right impression. In the VR model, the main thing for him is to find a reflection of himself, and he is not particularly interested in them.
5. Romance Lovers
According to VR models, this is one of the most pleasant types of men. They are ready to read poems to the girl they like and discuss films or life events with her. They do not tolerate promiscuity—the model should behave with restraint and modesty. Likewise, they appreciate attention and care. They are also capable of long-term relationships with the chosen model.
6. Busy Visitors
They appear regularly, usually at the same time, spend from a few minutes to a quarter of an hour in private, and leave until the next day. On weekends, they may appear for a longer time. As a rule, this category includes people who work hard and do not have the opportunity to get acquainted in reality. A trip to a bar can be unsuccessful, and web models will help brighten up loneliness at any time.
7. Shy Men
They are often ashamed of their fantasies, and sometimes they have no idea what they would like. If you show a little patience, the models manage to guess their preferences, and then this type of man will look forward to each new meeting with them.
8. Role Play Lovers
They will not let VR models get bored. If the model has acting skills, she will probably like to play small scenes herself. In addition, even modest scenarios take a lot of time, so earnings are guaranteed.
9. Experimenters
These VR chat visitors are dreaming of vivid impressions. It is they who often give webcam models puzzle tasks that require incredible stretching or the use of non-standard props. According to the models, this is a very unpredictable type.
10. BDSM Lovers
BDSM fans usually do not associate with girls from other categories, preferring the company of those who know the rules of the game. Not every woman can play the role of a strict mistress, so this category of chat visitors is always ready to be generous with a tip.
11. Fetishists
This is another category of visitors that only a few VR models can work with. Sometimes well-groomed legs or long hair act as a fetish, and this option is quite harmless. And coprophagia repels almost all webcam models, although it is paid very high.
12. Senior Men
It is much more pleasant for them to look at young pretty faces and bodies than to deal with their peers. As a rule, they are well provided for, and models state that with them, there is always something to talk about.
There is a stereotype that only a girl with a doll-like appearance, ideal forms, and a studio apartment can work as a web model. However, it is equally important to understand male psychology, joke, keep up the conversation, and remain friendly and cheerful.
Aspiring web models often rely solely on their attractive appearance, but for a successful career, it is essential to take into account psychological aspects. Knowing the psychology of men who come to talk with webcam models in a video chat and the ability to communicate correctly on the network will allow them to take the first lines in the popularity rating much faster. Experienced VR cam girls can recognize the type of visitor to their chats, which allows them to find the right approach for all men. What type do you belong to?