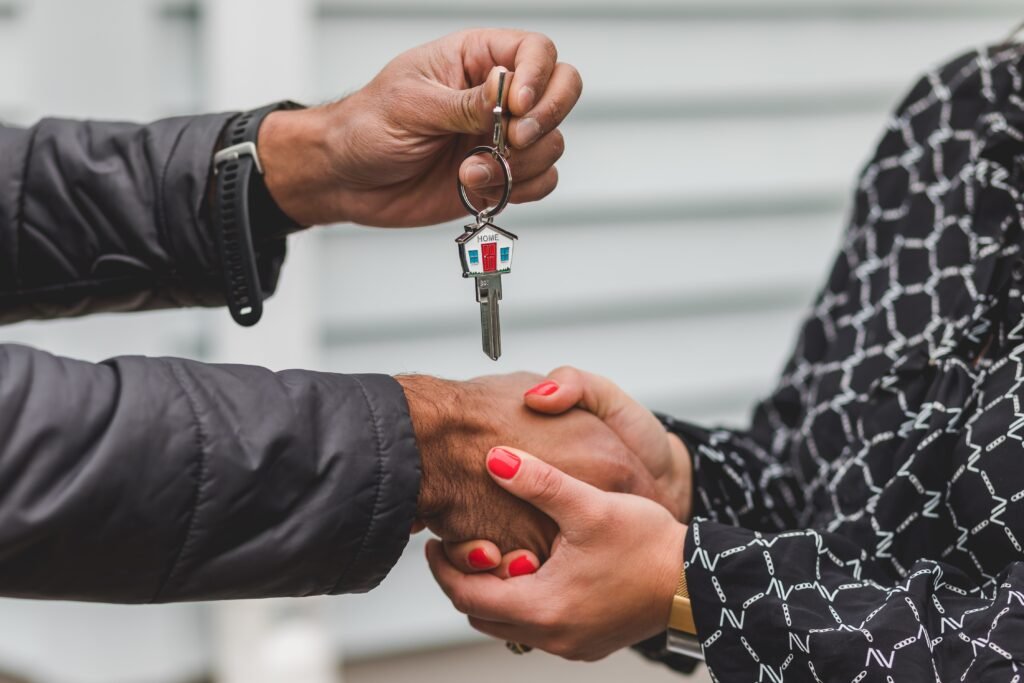 Homeownership is a dream for many, and there are several options available to help make those dreams come true. One such option is the USDA mortgage, which is a unique program the United States Department of Agriculture offers. This guide takes you through the essential aspects of USDA mortgages, helping you understand the eligibility, benefits, and the application process.
What is a USDA Mortgage?
A USDA mortgage, formally known as the USDA Rural Development Guaranteed Housing Loan Program, is a government-backed home loan program designed to promote homeownership in rural and less densely populated areas in the United States. The loans are offered to people who satisfy the USDA mortgage requirements, making homeownership more attainable for them than otherwise. The United States Department of Agriculture is more focused on agriculture and farming than mortgages. However, the USDA mortgage program is one of the many ways the USDA helps encourage rural development and provide access to home ownership in rural regions through financial aid.
Eligibility and Requirements
Mortgages guaranteed by the U.S. Department of Agriculture are aimed squarely at helping rural residents with modest incomes. There are income and property restrictions you must satisfy to be eligible. It is important that you fully understand these requirements before deciding on your eligibility. The maximum annual household income allowed for a USDA loan varies by county and family size. Even though USDA loans are noted for their flexibility, a good credit score is still required to qualify. Meeting the USDA's income and credit standards may help you qualify for a mortgage.
Types of USDA Mortgages
The Single-Family Housing Guaranteed Loan Program is the most prevalent USDA mortgage program. A lower down payment is not required since the government backs a part of the loan made to the buyer. The USDA also offers "Direct Home Loans," essentially loans made directly to borrowers. These loans have interest rates that are subsidized to help low and extremely low-income households. The Department also offers funding for constructing single-family homes and multi-family complexes in rural regions. These initiatives are important to increasing access to housing in rural areas.
Benefits of USDA Mortgages
One of the most significant advantages of these mortgages is the option to purchase a home with no down payment. It is a game-changer for many potential homeowners who may not have substantial savings for a traditional down payment. Moreover, the mortgage insurance costs of USDA loans are cheaper than those of other lending facilities like the Federal Housing Administration loan programs. In the long run, you'll be able to save quite a bit of cash. Since USDA loans primarily focus on rural areas, they support rural development initiatives. The benefit is that the loans contribute to the growth of rural communities.
The Application Process
Applying for a USDA mortgage loan is a simple but necessary step for folks in rural areas who need help financing a home purchase. Prospective borrowers should start by contacting a USDA-approved financial institution. These lending companies help borrowers through the USDA loan application procedure. Once matched with a lender, borrowers must provide relevant financial information, including proof of income, employment and credit. The lender will next determine whether or not the borrower satisfies the income and property standards established by the USDA. If the application is successful, the lender will work with the borrower to complete the loan process and distribute the funds to buy a property in an eligible rural region.
Understanding Interest Rates
Homeownership may be within reach of qualified borrowers thanks to the USDA's attractive mortgage lending program and low-interest rates. These interest rates are typically fixed, meaning they won't change over the term of the loan. Fixed interest rates provide stability and predictability in your monthly mortgage payments, making it easier to budget for homeownership. USDA mortgages are recognized for their excellent rates, which typically match or surpass those of conventional loans; however, the actual interest rate you qualify for may vary based on variables, including your credit score and the lender you pick.
Loan Terms and Repayment
Loan conditions for USDA mortgages may be tailored to meet the requirements of individual borrowers. Both 15- and 30-year fixed-rate mortgages are available to borrowers. Which of these options is better depends on your long-term financial objectives and monthly budget. The loans are repaid according to a conventional amortization plan, with equal principal and interest in each monthly payment. Borrowers who maintain a consistent payment schedule lower their principal loan sum and increase their property equity.
In conclusion, transitioning from renting to homeownership requires careful thought and preparation. But while at it, remember that the United States Department of Agriculture mortgages may be an excellent resource in helping you make the transition a smooth one.