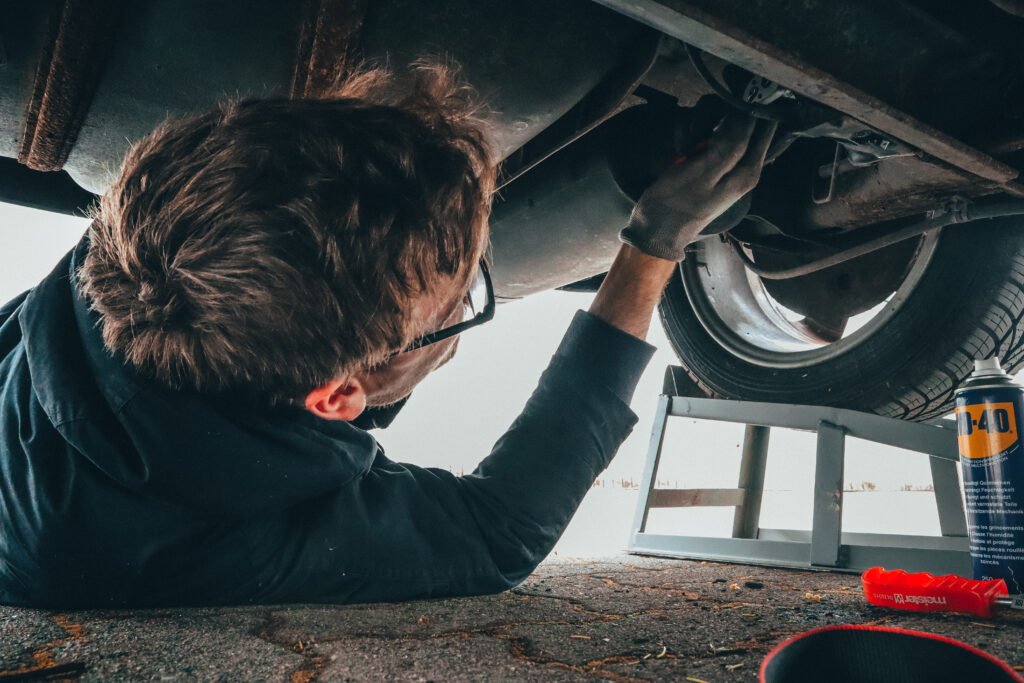 When it comes time to get a new-to-you car, you must consider how you will protect your investment. Most people don't buy a car that they only intend to drive for a few months to a year. Instead, they anticipate owning and driving the same vehicle for at least anywhere from five to ten years at least. Whether your new car is going to come with a monthly car payment due or you pay for and own it outright, you are still going to need to pay for upkeep and maintenance. So, what exactly are car owners expected to do to keep their cars running well? Read below to find out what the expectations are.
The Basics of Auto Maintenance
It is important to know the basics of auto maintenance for both practical and safety reasons. Realize that when you drive, you might face situations in which basic auto maintenance and care will be more than helpful. Knowing how to change a tire, check your oil, or even check your spark plugs can help you avoid needing a tow or being stuck on the side of the road for hours. Learning the basics of auto maintenance is pretty simple. Refer to the auto manual that came with your car to learn all of the specifics concerning your vehicle. Not all cars are going to work the same, so it is better to know than to assume. For instance, while most cars have their batteries under the hood, Saturn model vehicles frequently place them in the trunk.
Having Regular Vehicle Servicing Performed
There are loads of types of vehicle maintenance that the average person can perform for themselves. Changing a turn signal bulb can be as simple as pulling out a wrench, but replacing the alternator takes a high level of mechanical skill. What's more, is the fact that you benefit from having a certified professional perform all major auto repairs. Your vehicle should ideally be serviced regularly in order to have certain services performed according to schedule. Most vehicles require major servicing at 10 to 30 thousand-mile intervals. Never put off regular vehicle servicing or wait too long to have it performed.
Considering All Your Car Maintenance Costs and Requirements
While vehicle upkeep and maintenance costs like fuel and repairs are obvious, certain expenses can sometimes be overlooked. In addition to immediate costs that stick out in your mind, there are also recurring expenses such as auto insurance. Now, what you pay in auto insurance will depend on your driving history, the type of car you drive, and even your age.
When you get your auto coverage from somewhere such as The Hartford, you have nearly endless opportunities to customize your premiums and level of coverage. Drivers of newer cars might benefit from comprehensive, while older car drivers may only want liability coverage.
Learning Your Car and Knowing Its History
After driving and keeping your car maintained properly, after a while, you will start to know your vehicle on a more personal level. People who drive their cars regularly will automatically know when their automobiles sound 'off,' run roughly, or simply perform oddly. And if you are well informed of your vehicle's history, then you will be able to anticipate when certain problems crop up, such as needing a new transmission or engine flush. Knowing and continuing to learn your car will help you to head off problems before they even occur, especially if you let your mechanic know right away.
Paying for Major Automobile Repairs
Many times, car repair bills are manageable. You might learn from your car mechanic that you will need new tires in the next few months, making it possible for you to budget and save. If you need a tune-up, you can always safely go a few more weeks before having it performed. If you need a used engine, for example, buying a second-hand part can be a great option. With major auto repair bills, on the other hand, both time and money are of the essence. Auto warranties and even car repair insurance plans help to offset these major vehicle repair costs. Credit cards and even loans are sometimes used to finance serious auto repair bills, too.
Looking at Vehicle Service Reports
Every time you get your car repaired or serviced by a licensed mechanic, a vehicle service report should be generated. Not only do these reports contain information on what was done by your car, by who, when, and where, they also let drivers know what kinds of services they will need in the future. After you get your oil changed, your vehicle service report will tell you when to come in for the next one. Looking at vehicle service reports can give you a great picture of what has been done to your car and what comes next. These types of reports are also very helpful when reselling your vehicle to a new owner.
Knowing When It's Time to Trade it In
After a while, cars can become expensive to maintain. If you don't have any car payments left on your vehicle and you are only paying for vehicle maintenance, you might think that you are getting a great deal. Auto insurance rates also generally fall as vehicles get older and depreciate in value. At the same time, you have to know when it becomes time to trade in your car. It isn't just about spending more to maintain your car than it is worth – there is also vehicle safety to consider.
It doesn't matter if you are maintaining a vehicle that you purchased new off of the lot or if it pre-owned and gifted to you by a relative. Maintaining your vehicle properly requires both attention to detail and care. Normal vehicle servicing, such as oil changes, checking tire pressure, and brake repair, are some of the most critical things you can do to keep your auto up and running. Believe it or not, but many major car repairs and service issues can be prevented with proper scheduled maintenance.