Have you ever used a dating site? What was your experience? If negative, quite probably, you have become the victim of indecent organizations that aim to get money from lonely people searching for soulmates. Your previous experience is, however, not the reason to think that all the dating platforms are scams. We are going to provide you with a checklist that will help you identify if a site is reliable and worthy of your attention.
1. Begin With the Site Itself
While analyzing any of the platforms, be it brides4love.com or any other dating resource, first of all, pay attention to its design and interface. Is it adapted for mobile devices? Is it user-friendly and interactive? Is there enough information? A reliable platform appreciates its clients and wants them to find all the necessary information on the site, to be able to use it from a smartphone, and to experience no difficulties in using it. Therefore, the more positive your impressions from the site are, the higher the chances that this is a trustworthy site.
2. Make a Research
The next step to take is to check information on a particular dating site. Check comments and feedback, but don't trust every word. The competition is fierce in the niche. Therefore, an absolutely negative comment can be the trick of a rival. The more feedback you read, the more you will understand if a real user has written it.
3. Test the Support Team
Open the site section with contact details. Which means of communication are there? Is Live Chat available? Choose the one that is the most convenient for you and ask questions. It is important to note how much time it takes to get a response. The more friendly the support team is (especially when you are not yet their client), the better service can be expected from this platform.
4. Check Available Services, Free & Paid
The fact that a dating site has got paid services should not lead you to a thought that this is another money-luring platform. Reliable sites need managers, administrators, software & security specialists. For that, a platform needs the source of income. However, some sites offer certain services for free so that potential clients could try a platform before diving into the world of online dating.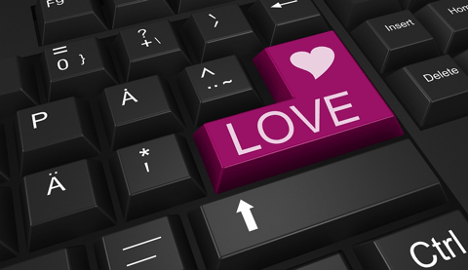 5. Stop Hesitating
Probably, this is not the fear of scams that makes you doubt. If you have any hesitations about using dating sites or not, try it. You will either enjoy it or dislike it. Thus, you will know for sure if this is an acceptable method for you to get acquainted.
Online dating has become so popular that even teenagers and mature people are using this convenient method. Do not waste your time with the old-school "Hello! How're you doing?" Thousands of attractive women are on dating sites already. Why not chat with them and begin a new stage in your life.