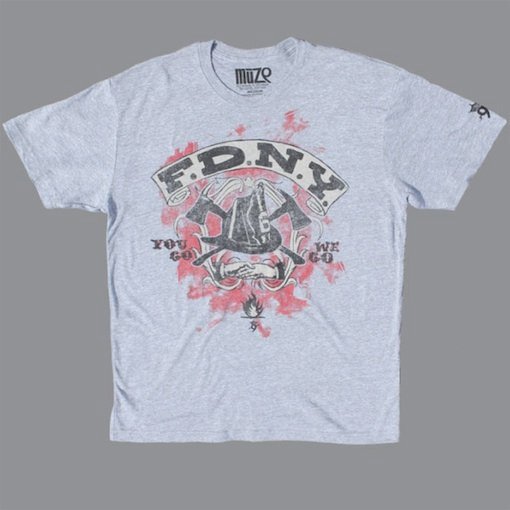 Here's an easy way to honor 9/11 First Responders: New York Jets quarterback Mark Sanchez has launched a new FDNY T-shirt, the proceeds of which support the families of First Responders and rescue workers. "My father is a firefighter, so making a difference for widowed families of rescue workers and first responders is important to me," Sanchez says.
In addition to a stylized, vintage FDNY logo and quote, both of which are from the movie Backdraft, you'll find Sanchez's Jets jersey number 6 on the sleeve (which is also the firehouse and firetruck number for his dad, Nick Sanchez). Sure, it's a little corny, but it's a helluva lot cooler than a lot of the crap you'll find for sale down at Ground Zero. And it's for a good cause.
You can buy the licensed, limited-edition 9/11 anniversary shirt for $29. All the proceeds go to the New York Police and Widow's and Children's Benefit Fund and the FDNY Foundation.