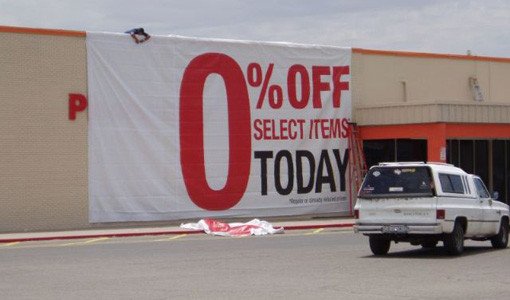 Giving gifts is great. Paying for them isn't so great. And with the holiday shopping season almost here — who are we kidding, it never goes away — knowing where to look for deals and honest reviews can help prevent you from breaking your budget or buying junk. So whether you're searching for electronics, books, furniture, clothing, magazines, video games, or a an electronic book detailing the use of furniture and clothing in video game magazines, these 11 websites can help.
BuyItForLife
This subcommunity of Reddit.com is a forum that gives props to products that have been proven to be both durable and practical. (Read: You won't find a lot of brand-new stuff here.) But for battle-tested things like, for example, this cast-iron skillet ($18), it's a great resource. Users are also asked to link to a reputable dealer, so you know you're not buying something from the back of some dude's truck. There is a downer: The products aren't always affordable. Cheapskates like us might try r/GoodValue as well.

Bestmodo and Dealzmodo
The editors at tech blog Gizmodo review a wide range of tech products, and their Bestmodo feature is full of agenda-free advice for consumers. For daily deals, check out the newly-revamped Dealzmodo section of their site.

The Wirecutter
The Wirecutter has a simple mission — find the best tech buys and pile them in one place. If you're looking for something basic, like a pair of running headphones, it can save you time from jumping from site to site for reviews or price comparisons. Problem is, it only showcases a limited amount of products.

Apple (Refurbished)
Apple.com's refurbished section offers you the same Apple products people spend hours and hours and hours in line waiting for at steeply discounted price. You get the same one-year warranty and it's direct from the manufacturer, so there's no fear that your you're buying an iPad stuffed with wood chips.
Newegg.com
Newegg is an old staple for tech buyers who are hunting for huge selection, great deals, and expert electronics reviews.

Fatwallet
You'll find discounts coupons on furniture, clothing, automotive parts, tech, and everything in between. There's also a forums section where you can post or read other posts about products before shelling out any cash.

Logicbuy.com and Techbargain.com
Logicbuy is like Fatwallet, but with a cleaner interface. There are deals and a bunch of discounts on magazine subscriptions, games, and smartphone and computer accessories. There's also a freebies section. Techbargains.com is in desperate need a redesign, but you'll still find dozens of daily offers on on travel, food, toys, and clothing. There are also massive discounts on computer monitors and other tech-related accessories.

Consumersearch.com
You'll get aggregated reviews and recommendations with the helpful addition of a "What to Look For" page for each category.


BlisterGearReview.com
A staff of reviewers from around the world writes blunt, no-B.S. reviews about the outdoor stuff like skiing, hiking, biking, and climbing. The site's "101" series is a valuable resource for newbies to any sport.