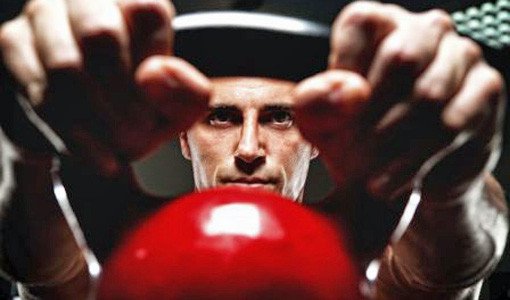 CROSSFIT ISN'T AS BORING AS THE GYM
A common gripe about the gym is the monotony. Spending two hours lazily doing sets or bench press or curls won't be very effective. Since CrossFit is a more intense version of circuit or boot camp training and you're with a group, the time might pass quicker for you. Typically, in 30 minutes or less, you'll be in and out of a session and will have exhausted your body. Plus, in a week of training, odds are high that you'll experience more exercise variety than you would with standard gym training.
ABOUT INJURIES …
With any exercise — running, weight lifting, CrossFit, skipping down the street listening to Earth, Wind & Fire — if you're sacrificing proper form for speed, you're going to get hurt. Common CrossFit injuries tend to occur in the shoulders, lower back, and knees. So if you're weak in those areas, rethink your decision to join. Also, some instructors write your workout times on a board for the entire class to see, so there's an element of peer pressure to push it even harder. Thing is, if your body's telling you to slow down or you feel your form slipping, the only one to blame the injury on is yourself if your ego won't allow you pull back.
THE WORKOUTS CAN BE INSANE
Here are two samples of WOD workouts, one for beginners, and another for masochists CrossFit Jedis. If you give them a try, don't blame us if you can't walk the next day.
| | |
| --- | --- |
| NOVICE — 4 ROUNDS | REPS |
| Box step-ups (20 or 24-inch box) | 10 |
| Kettlebell swings (10-20 lbs.) | 10 |
| Bodyweight squats | 10 |
| | |
| --- | --- |
| THE MURPH — 1 ROUND | REPS |
| Running (treadmill) | 1 mile |
| Pull-ups | 100 |
| Push-ups | 200 |
| Bodyweight squat | 300 |
| Running (treadmill) | 1 mile |