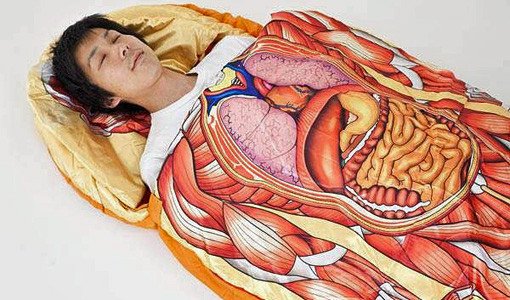 The bare essential camping equipment would be 1) a quality tent, and 2) a durable and comfortable sleeping bag. (A cooler full of beers would be a close third.)
Skimp on those items and you'll find yourself being gnawed on by mosquitos, drenched by downpours, or sweating or freezing your ass off inside of a nylon cocoon. In a pinch you can find shelter in a cave — Gollum stayed in one for hundreds of years, you can't crash in one for a night or two? — so make your sleeping bag priority.
Does the best sleeping bag have to be the most expensive? Not at all; it simply has to fit your needs. Here is a handful of the best sleeping bags for camping that'll fit your needs …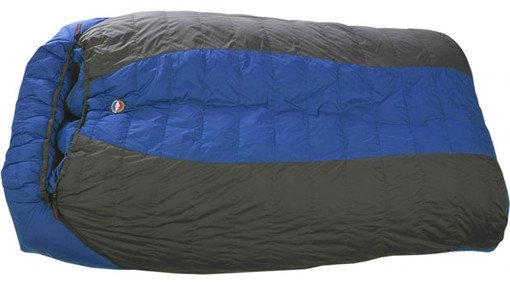 Big Agnes King Solomon 15 Degree Sleeping Bag ($399 @ Amazon.com)
The King Solomon's oversized sleeve is designed to accommodate two people so long as they're no taller than 6'2″ — but still, it's probably not ideal for you and your buddy. It is, however, great for couples. The soft, breathable inner lining and no-draft collar works to keep inhabitants cozy in pretty much any camping weather. And for really cold-weather camping, you can even purchase a separate liner that connects to two internal loops for added warmth. Conveniently, there are zippers on each side, so you won't have to endure a knee to the crotch when your girlfriend has to water the bushes in the middle of the night.


Mountain Hardwear UltraLamina 15 Degree ($255)
If you're planning a vacation to Hoth, the UltraLamina is your play. Designed to keep you warm when it ain't, the UltraLamina's Thermic Micro inner liner is breathable, fast-drying, and water-resistant. There's a zippered pocket at the shoulder to store your phone, watch, knife, or lucky troll doll. The mummy-style cut keeps you snug and warm while also reducing girth and bulk when you pack. Plus, dual side zips allow you to sit up if by chance you want to read in the frigid weather.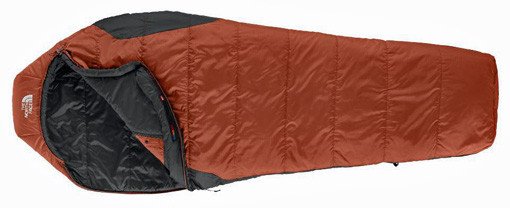 North Face Aleutian 2S BX ($90 @ Amazon.com)
If you're camping in late spring or early autumn, your bag selection can be the difference between freezing or frying. The durable ripstop nylon outer keeps the shell from fraying too badly if there's a tear, while Heatseeker insulation and overlapping shingle construction eliminates cold spots. If you do catch a chill, the hood traps heat inside. The vaulted footbed frees up room for your feet, and handy zippered pockets keep your gadgets and moose jerky within arm's reach.
Got Some Time To Kill? Read The Next Article …  8 Camping Essentials For, Uh, Camping
Want to stay warm, fed, and armed on the chance you tussle with the chupacabra? Then don't forget these items when you brave the great outdoors.