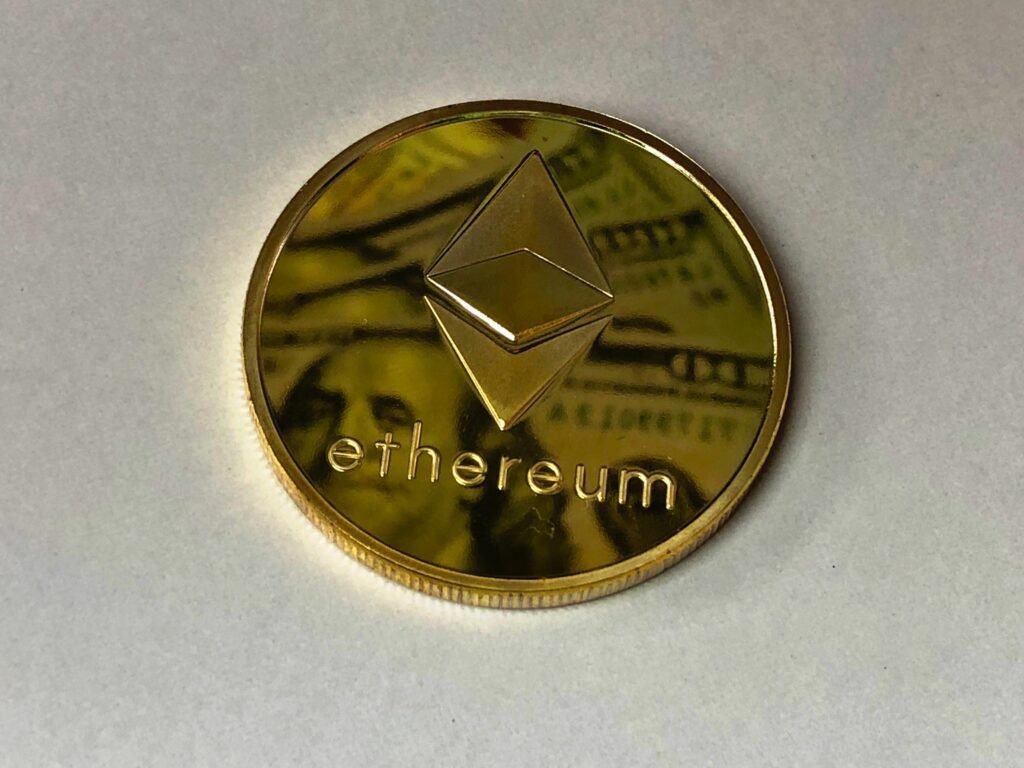 The rivalry between these two top cryptocurrencies has transcended beyond the cryptocurrency community into the online casino community. The reason is because of the adoption of cryptocurrency in the online casino niche. Technological advancement has made it possible for online casinos to accept cryptocurrency other than native fiat. Comparing the advantages of cryptocurrency to that of fiat have been done over time, and cryptocurrency has proven to be more advantageous than fiat. Although not all online casino accepts cryptocurrency, the revolution has begun with Bitcoin and Ethereum casino now available on top-rated online casinos all over the internet.
Gambling with Bitcoin or Ethereum is one of the frequently asked questions, and thus, the reason Ethereum is preferred to Bitcoin should be given consideration and better explanation. As earlier said, bitcoin and Ethereum are the top two cryptocurrencies and have been on each other's tail since the evolution of cryptocurrency into the financial sector. Both coins have their advantages. However, it's only natural for one to be advantageous than the other after comparing several features.
Why should I gamble on Ethereum casinos over Bitcoin casinos?
Be sure to note that these coins do not affect the games or the mode of playing these games on online casinos. So, you can be rest assured that your winning strategies on Bitcoin or fiat online casinos could also be adopted on Ethereum casinos and would remain effective as always. The only difference is the monetary aspect, which focuses on the deposits and withdrawals, and bonuses on the platform.
● It's faster than Bitcoin:
Unlike bitcoin, Ethereum has the capacity of processing transactions faster than Bitcoin. Their transaction rate is one of the main differences between these two giant cryptocurrencies. While it could take minutes for Bitcoin to confirm its transaction fully, it takes Ethereum a few seconds to validate transactions. The reason because Ethereum uses the Proof of Stakes (PoS) while Bitcoin uses the Proof of Work (PoW), and in this case, the PoS enables and supports faster transaction rates compared to Bitcoin's PoW. Hence, it doesn't matter the number of transactions (deposits or withdrawals) going on the Ethereum network or Ethereum casinos; it will always be faster than that or Bitcoin.
● Faster deposits and withdrawals:
Online casino players are some of the most demanding sets of people in the world. Hence, online casino platforms always want to keep their players interested and satisfied as best as they can. So, the introduction of crypto gambling such as Ethereum and bitcoin. However, in this case, when discussing deposits, as mentioned earlier, it takes Ethereum seconds to process deposits, unlike bitcoin that could take minutes for confirmations.
For withdrawals, Ethereum casinos have the fastest withdrawal processing system in the history of online gambling. Although Bitcoin is faster when compared to native fiat currencies, it's slower when compared to Ethereum. Going through the uploading of government issues ID cards and other bank details could take days before confirmation could be completed. Ethereum, on the other hand, needs your wallet address, and you are good to go. You can easily get an Ethereum wallet address by downloading a crypto wallet, copy your Ethereum wallet address and paste it into your account.
Note that Bitcoin has the capacity to run a total of 7 transactions per second, compared to Ethereum's hundreds of thousands of transactions. And recall that Bitcoin has issues of transaction congestion, making each transaction much slower than usual.
● Price:
Price is also a determining factor in choosing whether to gamble on an Ethereum casino or a Bitcoin casino. Bitcoin is indeed costlier than Ethereum, hence, making Ethereum pocket-friendly to acquire compared to Bitcoin. With $1000, you can accumulate more Ethereum to gamble on an online casino than Bitcoin. Note that some online gambling platforms offer minimum deposits and withdrawals per transaction. So, it is advisable to gamble on the Ethereum casino than Bitcoin, even when considering the prices of these coins as a factor. Bitcoin is very volatile and ridiculously high compared to Ethereum. The price of one Bitcoin is nine times the price of Ethereum. Ethereum casinos have posed to be better than the Bitcoin casino in all ways.
Bitcoin casinos are snowballing, but Ethereum casinos are growing exponentially. Both crypto-casinos have their unique characteristics, but when compared, Ethereum seems to have a higher advantage over Bitcoin. Bitcoin remains relevant because of its market supply and dominance on the crypto community as a whole.