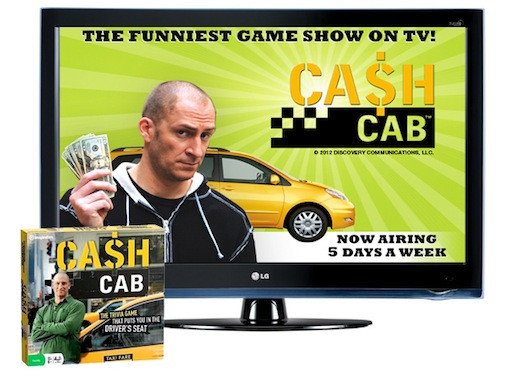 Riding in New York City cabs can be so unpleasant — funky smells, white-knuckle driving, more funky smells — that you wind up feeling like the driver should pay you. Unfortunately, that's not the way it works … unless you're lucky enough to climb in the Cash Cab.
The Discovery game show is now on five days a week (find out when here), and to celebrate, MGM is giving away a 32″ LG LCD television, valued at $350, to one lucky ModernMan.com reader! Plus, five runners-up will each win the Cash Cab board game. Here's how to win:
Step 1: If you haven't already, Like ModernMan on Facebook.
Step 2: In the comments section of this story (below), answer this question: What would your fake game-show host name be? (Sorry, Wink Martindale is already taken.)
You can enter until 11:59pm on March 25. Good luck!