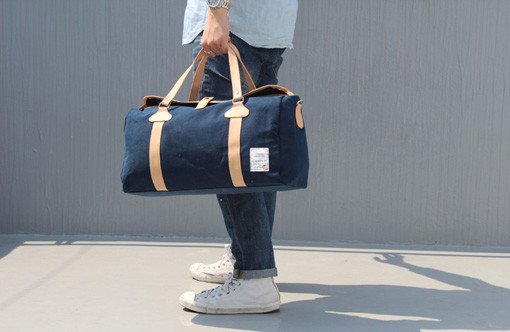 In a pinch, most of us have used a plastic grocery bag as a gym bag. And it was annoying to do so for a couple reasons, the most important being that having your stuff jammed into a cheap, tiny plastic bag is a colossal inconvenience. So while it's important for a gym bag to look cool, it's equally as important for it to provide enough compartments for function.
Also: 6 Cool Messenger Bags For Men
And this is especially true if you train at the gym during the day on your lunch break. You'll want to keep your cell phone, cologne, deodorant, toothbrush, etc. since you'll most likely want to keep those things away from soiled clothing or stinky running shoes. Plus, a cool and stylish gym bag can be used on an overnight trip, whether it be work or a booty call.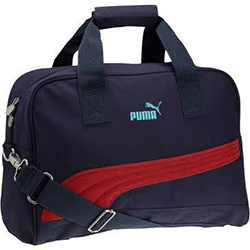 Puma Heritage Grip Bag ($70 @ Amazon.com)
With a classic look, this bag — made of durable canvas — has two handles and a cross-body strap that makes it perfect for everything from crosstown biking to a boxing class. Thing is, if you're no fan of giant logos, you'll want to pass.
Next: Polo Ralph Lauren Canvas Gym Bag