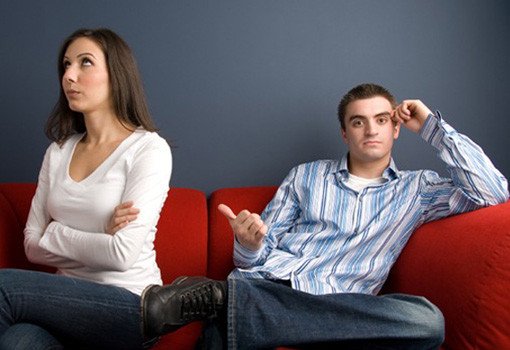 Getting your ex back takes time and patience — two things most guys don't have when they're feeling alone and vulnerable and paranoid that their ex-girlfriend is about to slip and fall on another man's penis. And let's face it, most of the time getting back together doesn't work. Why? Because you A) broke up for a reason, and B) things aren't going to change unless a significant amount of personal growth between the two of you has taken place.
Also: How to Have (Drama-Free) Sex with an Ex
So if you've given it a few days, it probably hasn't happened. A few weeks? It's possible. Three to four months? Much more likely. You should be able to feel when the timing is right — when she finally answers your email or text, or agrees to meet for drink — and when it is, use these three tips to gain access …
#1. SHOW (DON'T TELL) HER IT WILL BE DIFFERENT
Don't do this by trying to bullshit her about how you're a changed man. Show her you've changed. And that doesn't mean attending church on one or two Sundays and then bailing if you're not looking to go every Sunday. Whatever you agree to do — or not do — make sure it's for the long haul and that you're okay with it.
Understand that she might not trust what you're saying and that if she doesn't, your hand has been played. You can give it your best shot, but if she's not buying what you're selling, prepare yourself to move on and take your newfound mentality and personal growth elsewhere.