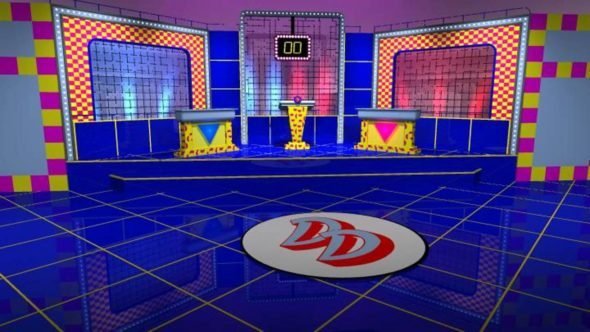 1. The Double Dare set was created to resemble a bathroom.
Well, not your bathroom since the floors are shiny and the glass — you know, like a glass shower door — isn't covered in a nasty film.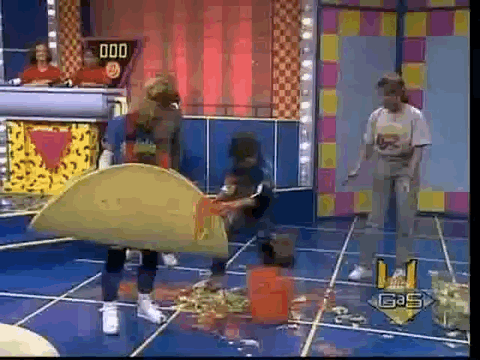 2. The studio smelled rancid.
By the fourth day of shooting, when the show first began, the studio reeked. Crazy considering all of the garbage that being tossed around … Anyway, in one particularly smelly incident, the show runners had a plexiglass tank that was full of beans that were past their expiration date and after four days under hot lights it produced a smell worse than a billion farts. A septic tank company had to come and remove the rotten beans.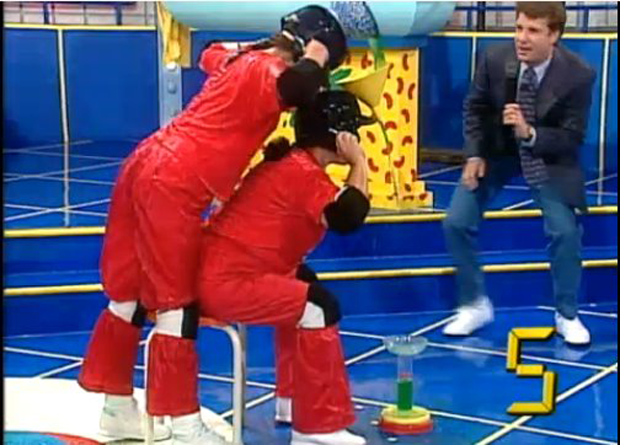 3. Because of liability reasons, Double Dare didn't allow contestants who had been afflicted with a number of previous injuries.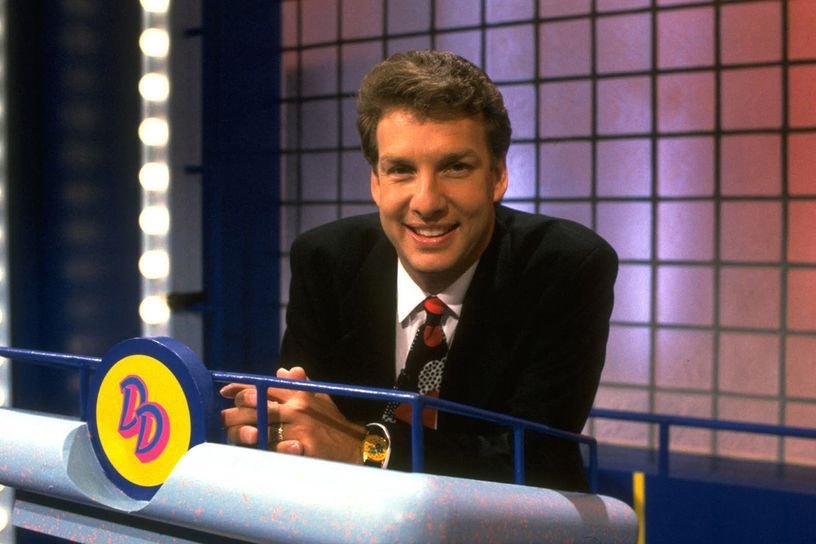 4. Marc Summers basically had the best job ever.
The host of Double Dare said the show "allowed [him] to be a little off center, think on the spot, and, in my opinion, play up to the audience." We're curing him out while we are chained to our desks.
5. Nickelodeon didn't sell out.
Amazingly, the company declined a $1 million offer from Casio to put their logo on the Double Dare clock. The reason, "We're not Disney." If only those folks had a chance to speak with George Lucas a few years back.
6. The DD course was about as dangerous as you'd think.
A contestant broke his arm on the obstacle course once and the episode never aired. Turns out the kid had lied on his application and said he'd never broken a bone, when in fact he had broken his arm multiple times. The takeaway: if you're going to lie be a good liar.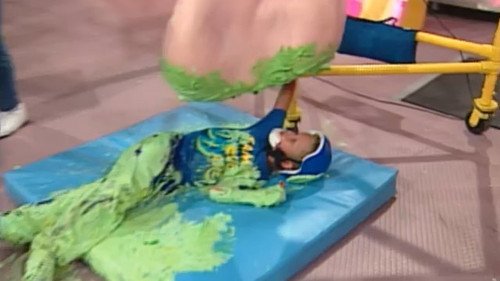 7. The slime was blended food.
The  green slime that lined the nostrils of the enormous nose in the obstacle course and that was routinely dumped on contestants had to be food safe in case it got in the eyes and mouth of the actors.
When the show first began, green jello mixed with flour was used, but it required too much prep time. Next up was a blend of cream of wheat mixed with green food coloring, but it got mucky and would stick in contestants' hair. The winner? A combo of applesauce, green food coloring, and vanilla pudding. Snot never tasted so good.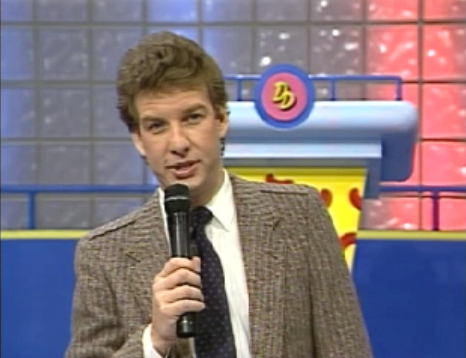 8. Marc Summers had hardcore OCD.
Summers hosted the show from 1986-1993, and despite being around a colossal mess at work, he managed to suppress his obsessive-compulsive disorder (OCD) to get the job done. His OCD is so bad that he even appeared  in a series of VHS videos addressing his condition and therapy he has participated in to address his symptoms.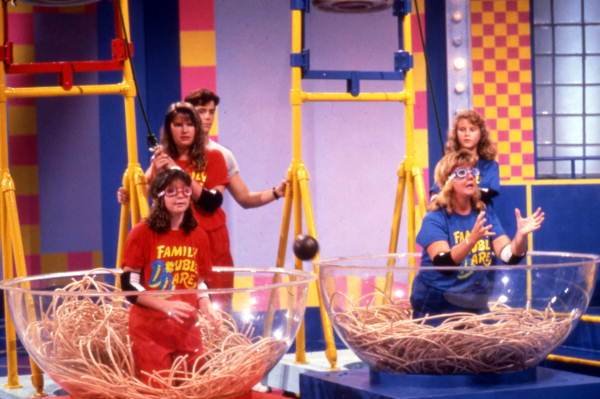 9. DD was No. 1
Double Dare was the first successful TV show that Nickelodeon filmed and produced in a live studio.
10. The DD Obstacle Course ripped off Mouse Trap.
Okay, it borrowed from the board game Mouse Trap. If you have no idea what that game, for shame, sir.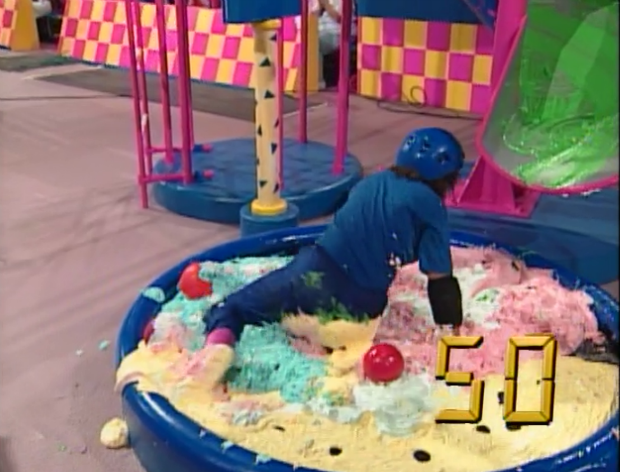 11. The food was expired.
The producers weren't awful humans who would waste good food, so they used all expired food that would have otherwise been tossed out by grocery stores. Of course, that did nothing to help feed the homeless, but that obstacle course was just so damn cool.
If you wanted to test your mettle against the Aggro Crag as a kid, you'll appreciate these Guts facts.