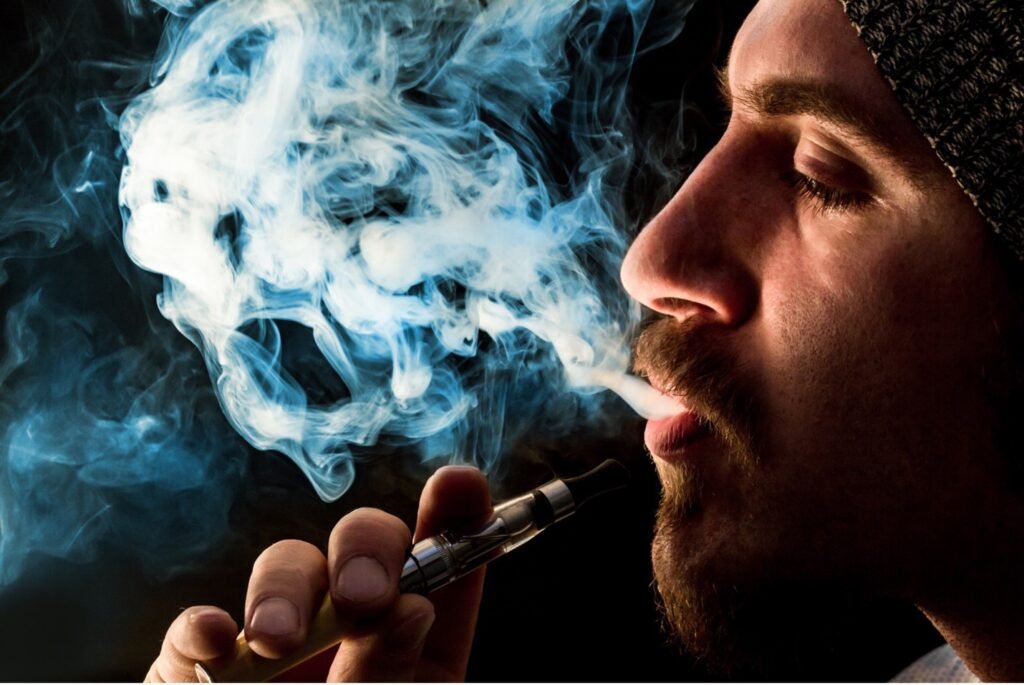 Vaping is on the rise across the United States. According to recent statistics, just under 10 percent of Americans vape, while among young people, that number rises to just under 20 percent.
It's easy to see why vaping is so popular. It's a popular way to quit smoking and many people also make it into a hobby thanks to the massive variety of customization inherent in vaping.
Yet if you want to start vaping and buying vaping products online, you need to pick a great online vape store. Yet what separates a good online vape store from a bad one? What should you look for when it comes to a vape store?
Knowing this can be really tricky for new vapers. In this guide, we're going to show you how you can avoid a case of the vapors and find a superb vape store that fits your needs.
Ready to learn more and start buying great quality products? Then read on and learn more!
1. Do They Have a Great Range of E-Liquids?
E-liquids, also known as vape juice, are an important part of the vaping experience. The quality and flavor of juice that you use is an important factor when it comes to sticking with and enjoying vaping. If you're browsing an online vape store and they only have one manufacturer's vape liquids, you're being shortchanged.
There is a tremendous range of different vape liquids available, from common flavors like cola or berries, all the way through to thoroughly weird flavors like pizza.
The thing is, not all of these juices are going to be any good, and quality is often highly related to the manufacturer and the quality of the ingredients they use. If you have to buy their in-house liquid that's terrible, are you really going to stick with vaping?
Yet there's a lot more to choosing a vape juice than just the flavor. Vape juices are made of a mix of propylene glycol and vegetable glycerin, plus flavorings (and the optional nicotine).
Propylene Glycol offers a smoother vape that's more akin to smoking a cigarette, but it makes for a runnier juice. Vegetable glycerin makes for bigger clouds and better sub-ohm vaping. You should be able to buy juices that offer a range of ratios of both PG and VG.
2. Do They Offer Both Large and Small Bottles?
The tiny little bottles of vape juice that you often see are great but only for vapes that have small tanks. If you want to blow massive clouds and vape more juice, then those little bottles will last you as little as a day.
A much better option is the shortfill bottle. These bottles of vape juice have a capacity of 60 or 100 ml typically, yet only come with 50 or 90 ml of liquid inside of them. You're not being ripped off here.
Vapers will then add a nicotine shot to bring the juice up to a nicotine concentration of 3 mg/ml. If you want to make a stronger vape juice, you can add more nic shots and then decant the juice into another bottle.
3. Do They Have A Choice of Vape Devices?
If you're of a certain age, you may well remember the hell that was cigalikes. These are the tiny little vapes that ape the look of a cigarette, produce very little vapor, and taste terrible.
While they're a bit harder to get these days, they still exist. Then you have the tiny vape pens that are made of plastic, which means that they can rot with certain juices, leaving you with a mess to clear up.
If you want to start vaping and stick with it, a great device is necessary. Something like the Smok Nord or Innokin Endura T18 is a great place to start, as these devices last a long time and offer a fantastic user experience.
Your online vape store of choice needs to have a big range of vapes that you can choose from, including pod systems, box mods, and more. Don't settle for a worse device because it's all they have.
4. What Are Their Customer Reviews Like?
You can tell a lot about a business from their customer reviews. What do their current customers have to say about the quality of service and the range of products that the store has? What are their common pain points and what do they love about using the store?
Not only are the reviews themselves informative, but you can also tell a lot about a company from how they respond to customer reviews. Are they genuinely sorry when customers experience difficulties or do they get defensive and rude? What do they do to resolve the problems that their customers are having?
You can use the way they respond to reviews as a measure of what to expect should you ever have to get in touch with their customer support team. If they aren't being cooperative or helpful, you can be sure that they won't be if you have any problems. If their general attitude seems poor, it's recommended that you avoid giving them your custom.
5. Do They Offer Products Other Than Nicotine?
A lot of vape shops now offer their customers more than just nicotine vape juices. For instance, thanks to the CBD revolution, a whole host of vape shops now offer CBD vape juices that their customers can enjoy in their regular vapes. Other kinds of compounds that you can vape include delta-8 THC, where it's legal, which you should learn more about.
For some, nicotine vape juices will be the only thing they want, and that's fine. Yet for those that use CBD or other kinds of vape products, being able to buy them all from one store is a massive advantage. It means fewer orders to track, fewer accounts to create, and less time spent browsing the virtual shelves.
Take a look at a number of different online vape stores and see what products they offer.
6. Are Their Products Fairly Priced?
While every business is out to make a profit, no one wants to feel like they're being ripped off. However, new vapers may not be aware of the average price of vape liquids, different vape devices, and more. This can lead to some unscrupulous stores setting their prices too high and ripping off innocent customers.
To avoid this, you should take a look at the store's online price list and then go and check out another vape store. Do their prices match up? Is one a lot higher or lower than the other without a distinct difference in quality?
It's well worth shopping around before buying from an online store.
While a high price is bound to ring alarm bells in any canny buyer's head, a price that seems too low should also be a cause for concern. Counterfeit vape juices are a serious problem in the vaping industry, and there's no way to tell whether a juice is safe to consume just by looking at it. They could be contaminated, unofficial copies made in poor conditions, or contain hidden ingredients.
Only buy from well-known vape stores that have a good reputation for quality control.
7. Check the Shipping and Return Policies
When you're buying a product online, you need to take a look at the store's return policies. What if you get a bottle that looks like it's been tampered with? What if you get the wrong product altogether?
You want to make sure that you can return the product to the store if you need to. If the store operates with a no returns or no refunds policy, you should avoid that store at all costs. Things go wrong sometimes: you need to be able to make it right with them if that happens.
On a similar note, shipping costs can add up. Do they offer any discounts if you buy multiple bottles of liquid or go over a price threshold? Are their shipping rates fair?
If possible, you should use a store that offers multiple shipping options such as USPS, UPS, and FedEx. With some options, you may even be able to get next-day shipping.
8. Are the Owners Knowledgeable?
While asking for recommendations may be harder with an online store, you can still take a look at product pages to see whether the business knows what they're talking about. Are the product pages standard industry stuff that was written by the company or does the site list tasting notes and feature comments on the products in question?
A high-quality online vape store should have its staff contributing to the website, offering useful information that can help you choose the product that's right for you.
If it's not present on the product pages, you should take a look at the site's blog. Do they feature well-written, obviously knowledgeable articles or are they also boilerplate stuff?
A knowledgeable site owner can help you a lot more if problems arise. They may know about common problems with devices and how to disassemble and reassemble them, and they may be able to guide you on your journey to becoming a dedicated vaper.
9. How Popular Are They?
Choosing a business shouldn't come down to a popularity contest but if you're stuck choosing between a couple of options, it could help seal the deal. A good way to judge a company's popularity is by taking a look at its social media. How many followers do they have?
It's worth noting that some companies buy followers, so these numbers could be artificially inflated. If this is a worry of yours, take a look at the company's posts and see how many people are engaging with them? Do their posts have a lot of comments, likes, and shares?
This is also another great way to take a look at how the company treats its customers. Are they rude and condescending to people, or engaging and friendly?
Take a look at multiple social media platforms too, as they may focus on one more than others. If they have few Facebook fans, don't worry, take a look at their Twitter and Instagram!
10. How Easy Is it to Navigate Their Website?
Is the company's website easy to use? If it isn't, this will fast become a real problem. The more time that you spend on a website, the more those pain points will bother you.
Companies can have badly designed websites for any number of reasons, from wanting to trick customers into buying more than they need to genuine incompetence. Either way, a poorly designed website often goes hand in hand with an amateurish company.
This means that if their website puts you off, your instincts are probably correct. Go to another more professional website.
11. Is There a Loyalty Program?
If you're going to be a repeat customer, why not take advantage of that fact? Take a look at multiple different websites and look for a company that offers a loyalty program. If you buy from them once or twice per month, these loyalty points will add up fast and can take some serious cash off your next purchase.
Choosing the Right Online Vape Store Matters
Making the right choice once can save a ton of hassle. We'd recommend that when you're choosing an online vape store, that you take all of the above points into account. Look for a company that's fair, efficient, and professional, and you won't be disappointed.
For more great content like this, be sure to check out the rest of our site.