Social media is now considered the important component for applying different digital media strategies for businesses (either small, large, or new) and brands. Availing the true power of social media always requires that you need to stay updated and well-aware of its changing trends and landscape.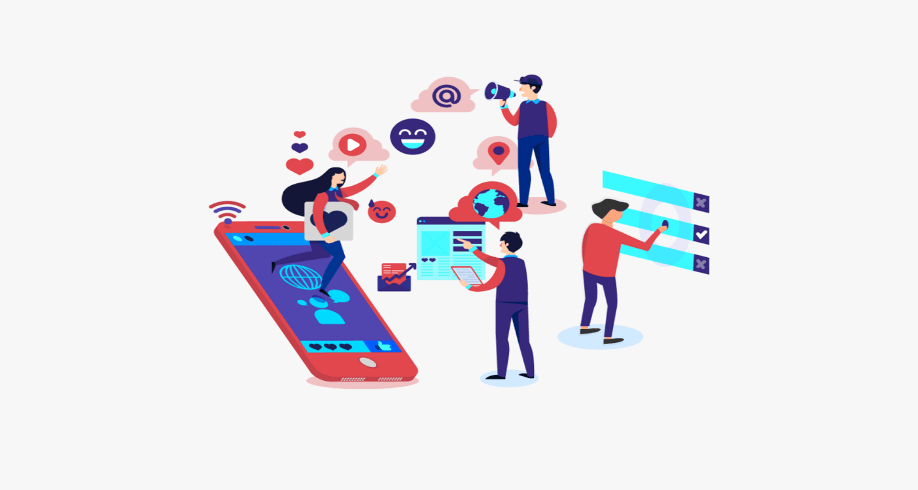 The tools, trends, and strategies that were working effectively a few months ago will not generate the same necessary results today. What's the reason? The reason lies in the change of consumer behavior, the evolvement of new platforms, the change of social media platforms, and much more.
As the customers, users or consumers are changing how they are engaging and using social media, marketers and social media channels also need to adjust in that change for getting their favorite results and reaching their targeted audience. To remain at the social media's forefront must ensure that your new strategies give you competitive advantages, and these are always current.
How is Social Media Marketing Diverting or Changing?
A brand will not show you the best results by cross-posting unique or generic content in all of their social media channels. Furthermore, social media content is not a blatant advertisement – users and consumers of your interest are often used to this type of marketing.
You need to be memorable, unique, and stand out generically on social media channels. Today, strategies of social media for driving higher and best results must include:
Unique ways to encourage UGC (user-generated content)
Highly creative and unique content for each of the different channels and platforms of social media
Campaigns and advertisements on those platforms where consumers' attention is more targeted and specific.
Let's dive into some of the new-age ways of social media that have changed and still changing the marketing trends and strategies.
Video Content is providing more brand awareness and engagement opportunities.
Video content is now considered and preferred by most social media users. As a brand, you need to design and create content in those formats that are most preferred by your audience.
Suppose you think that the traditional posts of images for Instagram are the most preferred and well-suited for your brand or business. In that case, you need to go towards those platforms where the opportunity for more engagement of images is present.
Currently, the stable social media platforms giving specific functionality and more engagement rate for video content include YouTube, Facebook, and Instagram, and other social networks or platforms that are only video-focused or video-based networks like Triller, TikTok, and SnackVideo, which are newer and video influencing.
Moreover, if users are diverting more towards video content in some basic, most popular social media platforms, always keep in mind that they would also prefer to download videos from Instagram, Facebook, and Twitter-like platforms.
In-app E-commerce opportunities are continuously evolving.
In 2021, try to look more towards e-commerce for becoming more prevalent and bulging on social media channels, and more options of in-app purchase are becoming closer and available. Every social platform is diverting towards e-commerce updated options and other new features regularly as Instagram has recently updated the "shop" icon feature, and Facebook has added "products" and "shop" options in pages and posts.
These platforms are updating and still testing new features by keeping users as their priority. For videos, users always want to download videos. Still, some basic, most important platforms lack this feature for some reasons, but other apps and websites are equipping these features like Bigbangram's videos downloading feature of different social sites.
It was considered a sneaky move when Instagram expanded its feature of "Shop," you can also watch out for TikTok that has rolled out as an in-app e-commerce platform.
Recently, TikTok has announced something different about the partnership with the world's largest shopping and e-commerce platform "Shopify," allowing its merchants to advertise on this newly popular platform of TikTok.
Influencer marketing should be authentic and on-brand
In the modern days of influencer on-brand marketing, you could drive high traffic and volume just by having a social account with a bigger audience volume for promoting your service or product in the past.
Major audiences of social media were not exposed to this kind of influencer marketing, so it was considered high rates at that time. It became so high that most of the preferred channels for many brands adopted this scheme. So many brands scaled and launched influencer marketing and go wildly popular.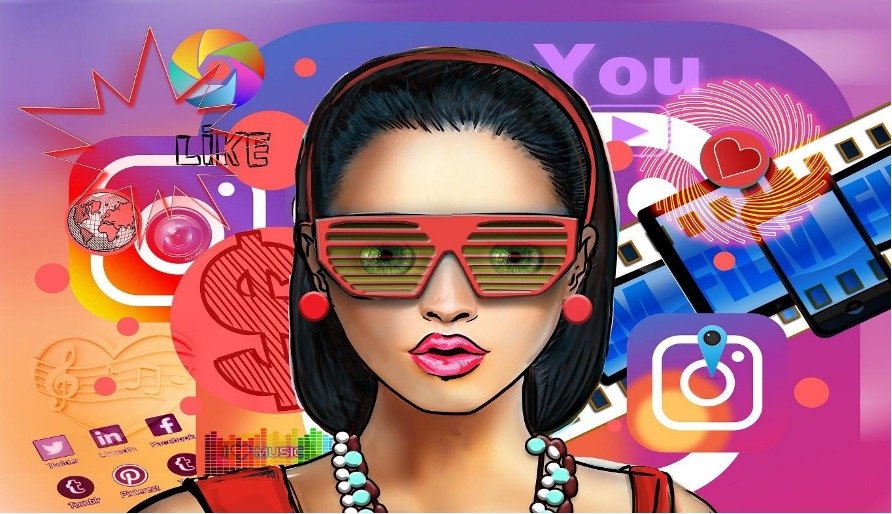 Now the time and environment are different; only followers count is not relevantly counted as a priority. Now micro-influencers are highly appreciated with an engaging audience targeting your priority audience. Just holding the products in your hands and smiling and using the products doesn't help you any longer now.
Specific influencers who promote and value your service or product are the most recommended ones with the most pivoted and specific audience.
Social media has now become a customer service branch
Social media accounts are now not just considered selling products or services platforms; they have evolved towards a customer service channel or a branch where consumers can turn for a complaint or a question.
A large audience drives inquiries and questions in Twitter direct messages and Facebook inboxes on social media about your brand or business. Your committed customer service plays a vital role in the success rate of your brand. Customers enjoy and love the opportunity to give feedback, both negative and positive, on social media channels, putting interactions with your followers to good use could improve your click-through rate.
Take some time for making sure that all of your customer service requests and queries are handled satisfactory and quickly; this minor step of marketing can equip you with an army of loyal consumers and supporters who will refer your business or brand, tag your profiles and posts, and shout out in your favor.  
Moreover, more regularity and legality control that social media channels are not free for all users as once these were openly and freely used before. Now, you need to be more legit and transparent while marketing anything on social media due to new technology trends.