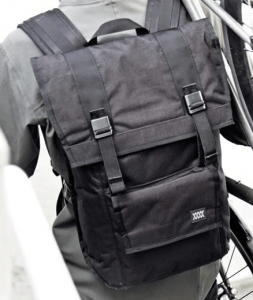 AP Series VX Rucksack ($280)
The VX Rucksack is stylish enough for work and durable enough for the trail. It has a ripstop shell backed with a waterproof membrane, urethane-coated zippers, and a lifetime warranty. There's also a zipper pocket to house your computer or iPad, as well as five other smaller pockets and compartments for storage.









Randolph Engineering Aviator Sunglasses ($110)
You need a quality pair of sunglasses no matter what season it is. So quit buying throwaway shades that don't adequately protect your eyes anyway, and get a pair of RE Aviator Sunglasses. RE has been supplying the Department of Defense with shades for 30 years, so if their aviators are good enough for actual aviators, they're good enough for you. They block nearly all of the sun's ultraviolet rays, come with a limited warranty on parts, and make you look like you're more than comfortable spending time on the highway to the danger zone.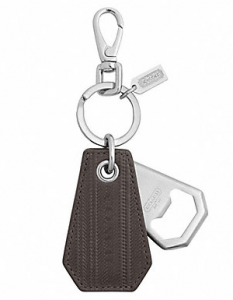 Coach Ticking Stripe Bottle Opener Key Ring ($48)
The plastic bottle opener you had on your keyring in college no doubt came in handy countless times. But if you're older and in the working world, you may not want it dangling from your keys in front of your boss — or a date. That's why Coach's bottle opener key ring is perfect. It looks real classy, yet tucked in a leather pocket is, you guessed it, a handy bottle opener.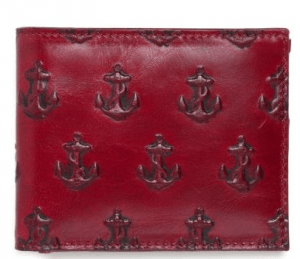 Jack Spade Embossed Anchor Bill Holder ($125)
Costanza Wallets have never been in style. Same goes for worn-out leather ones. Add some flash to yours with this wallet from Jack Spade. Its burnished anchors, vintage tattoo print, and red color look sharp, while its six credit card slots, two pocket sleeves, and currency pocket make it super functional.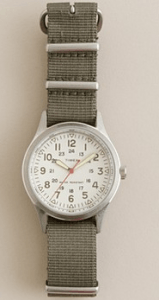 Timex Vintage Field Army Watch ($150)
This 1940s-inspired military watch from Timex is water-resistant up to 50 meters and rugged enough to take a missile pebble to the face without getting scratched. It has 24-hour markings, a stainless-steel case, and a cool olive NATO strap. If green isn't your color, swap it out with any 18mm watch strap you like.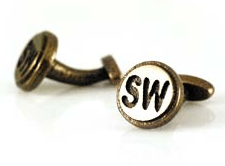 Shapeways Custom Cufflinks ($45-$50)
Cufflinks are a nice finishing touch to formal wear — women notice them, and it allows you to show a little personality without doing something foolish like wearing a purple suit. Shapeways lets you choose the shape, style, and any two letters you want (we suggest your initials, unless your initials are FU). Once ordered, they're bronzed, cured, and shipped in a gift box.
OTHER GIFT GUIDE CATEGORIES
Entertainment
Cars & Electronics
Gifts For Her
Your Home
Outdoor Gear
Eating and Drinking
Grooming
Clothing