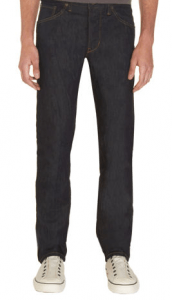 Raleigh Denim Nash-Rinsed Jeans ($285)
Yeah, they're pricey. But the Raleigh Denim company doesn't outsource or import anything; they design, cut, and assemble all of their jeans with American fabric right in their North Carolina headquarters. Each pair is sewn with vintage machines and individually signed and stamped. You get awesome jeans and you are supporting American workers.





Aksel Paris Socks Suitcase ($195)
Few guys relish the opportunity to go shopping for socks, which may explain the number of threadbare old socks in most guys' closets. Well, Aksel's suitcase is here to help. You shell out for the suitcase, but then you have 19 pairs of high-quality cotton socks that'll last you a long, long time. And socks are a great way to add bright color to what you're wearing without dressing like a magical creature. (Translation: It's a low-impact way to make women think you're fashionable.)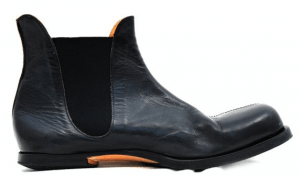 CYDWOQ Cling boot ($327)
Ankle boots are perfect for winter, when you don't want slush seeping into your shoes and you need to look more dressed-up than moon boots allow. These unique Italian imports from CYDWOQ (pronounced "sidewalk"), handmade with vegetable-tanned leather, are dressy enough for a suit but casual enough for jeans.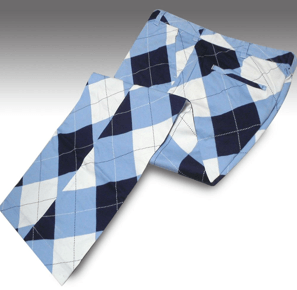 Loudmouth Golf Blue & White-A Pants ($95)
As the name would suggest, Loudmouth makes some pretty loud clothing. Not all guys can wear all of their clothes, but we think any guy could wear their Blue & White-A pants and look good doing it. Perfect for the golf course, comfortable, and great-fitting, the pants are a welcome change from the never-ending sea of khaki.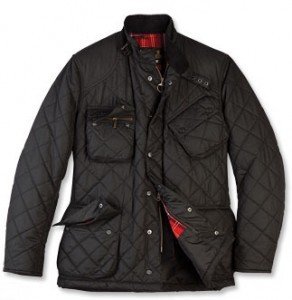 Barbour International Quilted Traditional Jacket ($525)
Barbour has been making functional outdoor gear in the U.K. for more than 100 years, which is why their WASPy looks still tend to be rock-solid no matter what your style is. And their lightweight quilted traditional jacket is actually kind of funky, with a tartan lining and tailored fit.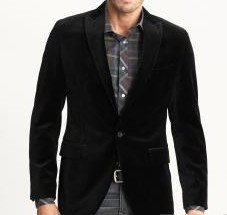 Banana Republic Velvet Blazer ($250)
We're gonna be honest: Unless you're the head of a legendary naughty publishing empire, you can't just wear a velvet blazer anywhere. But you can sure as hell wear this single-button number to holiday parties and be practically guarantee a pawing by intrigued female guests.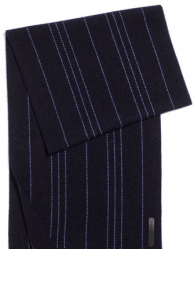 Ermenegildo Zegna Cashmere Scarf ($295)
Even grown-assed men are allowed to think that wool scarves are scratchy and annoying. They're also not generally functional enough to be worn with anything. Ermenegildo Zegna's cashmere scarf, while a little pricey, can be the only scarf you own. It's perfect with a suit and overcoat, alone with just a blazer, or with a parka. And cashmere is like tactile catnip for women. Which is nice.