iHome iP4 Boombox ($200)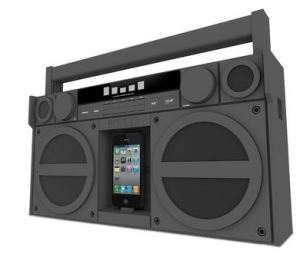 Slapping a sticker on your iPhone to make it look like a Walkman isn't retro, it's lame. But snuggling your iPhone into the guts of this matte gray throwback ghetto blaster is awesome. Two four-inch carbon composite woofers and one-inch fluid-cooled tweeters feed music from your iPhone or iPod, and SRS TruBass digital signal processing makes sure music will likely sound better than it does through your headphones. It even works on six D batteries — and that's as old school as it gets.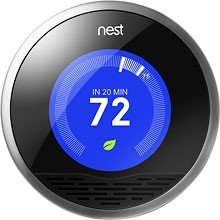 Nest Learning Thermostat ($250)
The Nest Learning Thermostat is as, ahem, cool as a thermostat can be. It has an LCD display and allows you to control your home's climate using a laptop or smartphone. It also begins to program itself by remembering your temperature adjustments and mimicking them throughout the day. And if your walls aren't blue, don't fret. The face's color changes to mirror the color of the wall where it's posted.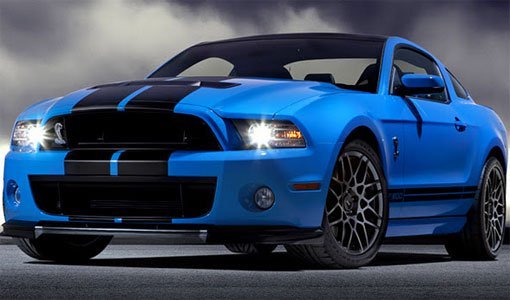 2013 Ford Mustang Shelby GT500 ($TBD)
Even if you never actually got Ford's newest GT500 up to its top speed of 200 mph, simply knowing it was possible would be enough to oh who are we kidding? Once you heard the roar of the 650 hp V-8 engine — it eclipses the GT500's former powerplant by 100 hp, and Ford claims it's the most powerful production V-8 in the world — you'd have no choice but to floor it till you hit terminal velocity, crosswalks and school zones be damned! (And no, this version of the GT500 doesn't have an electronic speed limiter.) Stoppy Brembo brakes, a limited-slip differential, and an actual manual tranny help drivers harness all the horses, while the GT500's sheet metal stays mostly intact — which is no bad thing — aside from some changes to its grille, hood, and lights.


Logitech Harmony Link ($100)

The Harmony Link plugs into your home theater system and allows you to control up to eight devices using your iOS or Android smartphone. The appropriate apps provide all the functionality you'd expect to find in a typical universal remote, only it's much easier to set up and you're less likely to drop it between the cushions.



Altec Lansing A1 Custom Single Driver Earphones ($500)
Finding headphones that don't pop out of your ears can be a battle. Altec Lansing helps you avoid that by offering phones that are custom fitted to your canals. When you order a pair, you're referred to an audiologist for a five-minute molding process. They get an exact picture of your ear and then Altec Lansing crafts a pair that fit perfectly inside your head. And because they fit so well, you can actually listen on lower volumes, which you'll appreciate when you're 70 years old and can still watch Jeopardy at human volume.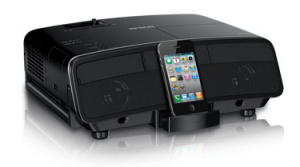 Epson MegaPlex MG-850HD Projector ($800)
Projectors would be much cooler if they were a little cheaper and a lot easier to install. Epson's MegazPlex is simpler, allowing you to plug in a computer (via USB), a DVD/Blu-ray player (via HDMI), or even an iPhone using the built-in dock. It supports video up to 720p HD and has a maximum screen size that's 12 times bigger than a 40-inch TV. It even has two built-in 10-watt speakers so you can plan impromptu showings of The Big Lebowski anywhere there's a big, white wall.