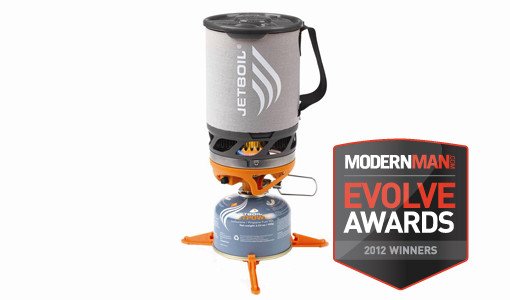 Jetboil Sol TI Cooking System | $150
For some folks, heating up a can of beans over an open fire like an old-timey hobo is just fine, but Jetboil's streamlined cooker brings your camping eats into the current century. With the .8-liter titanium cooking cup attached, the whole package weighs in at just 8.5 oz. and looks a lot like a tiny jet engine. The system uses ThermoRegulate Burner technology, which pushes a steady stream of fuel in temperatures as low as 20 F. It can boil half a liter in just about 2 minutes, which sounds a lot more impressive if you're trying to sterilize some water or just make a decent cup of coffee to drink as you wait for the search party to come find you. It's smaller, lighter, and more efficient than just about anything like it, which is crucial when you're carrying your entire life on your back through the woods.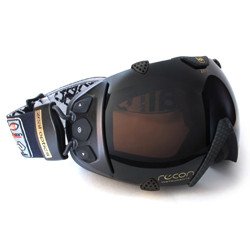 Zeal Transcend GPS Goggles | $399
A tiny display embedded into the goggle frame feeds you real-time info as it's pulled down from a built-in GPS chip. That means you get immediate access to stats like speed and elevation, plus it gets you that much closer to becoming a Terminator.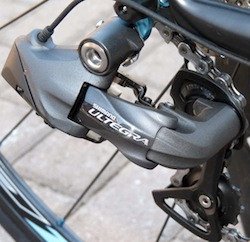 Shimano Ultegra Di2 Bike Components With Electronic Shifting | $2,388
Electronic shifting is the future of bikes. It's quicker, more efficient, and insanely reliable. Shimano changed the game by putting it in a component system you didn't have to be a Tour De France pro — or at least an orthodontist with an extremely successful practice — to afford.