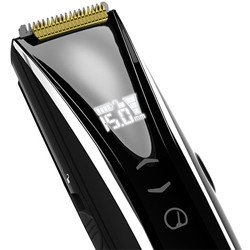 Remington Touch Control Beard & Stubble Trimmer ($54.99)
Whether you want your facial hair to be short, long, or somewhere in between (wait, that'd make it shlong … forget it), Remington's amazing Beard & Stubble Trimmer has you covered. With the touch of a button, you can dial up 175 different lengths thanks to an attached guard that moves up and down — there's no more fumbling with plastic adapters — to let the self-sharpening titanium-coated blades tackle as much or as little hair as you like. The LED touchscreen displays length selection and battery life.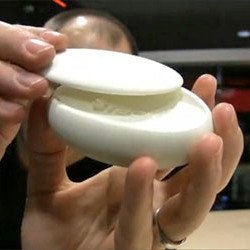 Stack Infinity Bar Soap $ 13 (pack of 6)
When bar soap devolves into a pathetic sliver of its former self, it can be gross and depressing. The folks at Stack understood the importance of this issue, so they used what physicists call "The Pringles Theorem" to create a remedy. Each bar is created with a built-in groove, and when one soap gets old and decrepit, you simply slip it into a new bar, and you're back in business. Function aside, it's also a mild triple-milled, veggie-based soap that's been infused with Shea butter to help your skin retain moisture.