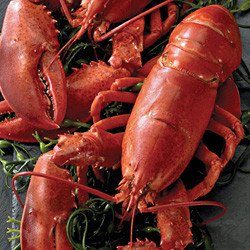 Legal Sea Food Lobsters ($68-$112)
Are you like us? Whenever the mailman comes, do you rush out to meet him hoping that he'll be bringing you live crustaceans? Well, thanks to the folks at New England mainstay Legal Sea Food, that dream can be a reality. Lobsters are pulled from the Atlantic Ocean and rushed to your door overnight. Their dinner-for-two option includes two lobsters, a claw cracker, and cooking instructions. Don't want to cook them yourself? They can be shipped pre-cooked at no extra charge.
Pricing options:
1 ¼ pound: $68
1 ½ pound: $82
1 1/3 pound: $112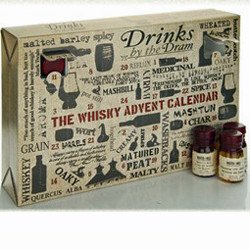 Whisky Advent Bottling Note ($240)
Think of it as the coolest Advent calendar ever made … and an excuse to drink for 24 straight days. You'll have no trouble getting into the holiday spirit after tasting 30 ml samples of 24 whisky samples. What kinds of whisky? That's a secret, but who really cares? It's whisky. However, there is one you'll especially want to keep your eyes out for — a sample from a $550 batch of 50-year-old Scotch.