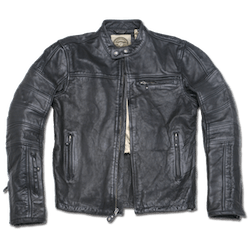 ROLAND SANDS RONIN JACKET ($590)
Most motorcycle jackets tend to say, "Hey! Look at me! I ride a motocycle!" But the Ronin is far more subtle; stylish enough to be worn to a fancy-type shindig, yet hardcore enough to throw over a stool at the filthiest of roadhouses. In addition, the Ronin offers up plenty of bona fide protection. In addition to 1.2 mm leather that'll help prevent road rash should some dumbass in a cage force you to put 'er down, the jacket boasts interior pockets at the elbows, shoulders, and back that hold armor (not included). Multiple interior and exterior pockets keep your stuff safe, and perforated sleeves keep you cool on warm days.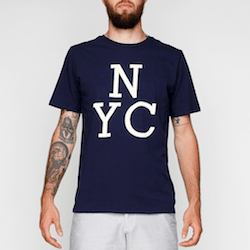 NYC T-SHIRT
Whether you grew up in New York City, moved there after college, used to live there, once visited there, saw it on a TV show once, are a Jay-Z fan, or are named Neil York Chalmers, this T-shirt will let people know that you love NYC without needing to resort to wearing a great big red heart on your chest.