Degree Men Adrenaline Series with Motionsense ($4)
Sure, you might look pretty good to the ladies when your muscles are glistening with sweat. But with one whiff of the accompanying staggering B.O., women are likely to move on. Keep your workout up to par without clearing the gym with Degree's Adrenaline Series. This go-to deodorant got a major upgrade this year with its revolutionary Motionsense technology. It features motion-activated microcapsules that burst as you move. The result? The deodorant will keep you smelling great as you sweat. So go ahead — invite the ladies to the gun show.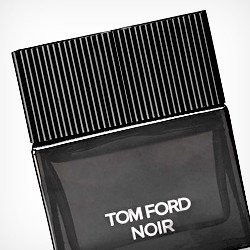 Tom Ford Noir ($90)
Noir was one of several standout colognes that came out in the last year, but unlike most that dominate the category, it has a sensual scent that some even describe as slightly feminine. RELAX. Before you panic and start slathering yourself in bbq sauce and axel grease, keep in mind that women say its notes of Bulgarian rose, violet, and vanilla leave guys smelling plenty manly, but also kind of … delicious.