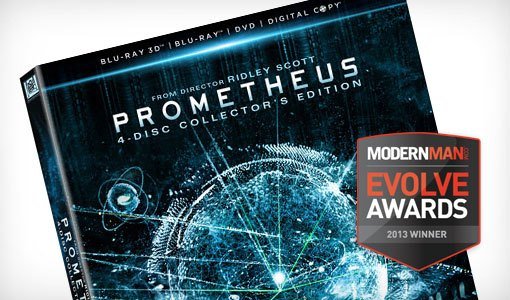 PROMETHEUS: 4 DISC COLLECTOR'S EDITION BLU-RAY
Say what will you about the movie itself (For instance, some things we said were "Huh?" "But… how… ?" "Why didn't those idiots just… ?" and "There's a machine for that?!"), but Ridley Scott's semi-return to the Alien universe did deliver on all technical levels. And so does this four-disc Blu-ray edition. The use of "second screen" apps is still relatively new to the Blu-ray world, but Prometheus has already set the bar really high. The free app, for use on phones and tablets, allows you to access exhaustive behind-the-scenes features, sync those features to the film as you watch it, and even "toss" the features from your tablet or phone to your TV so you can watch them on the bigger screen. The whole experience is designed in lockstep with the movie, so the app actually looks like something that has been brought to you by the Weyland Corporation itself. It can only get better from here.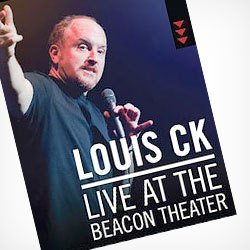 LOUIS CK: LIVE AT THE BEACON THEATER
A simple stand-up special from the guy with the modestly successful (though critically adored) eponymous FX series sounds about as cutting-edge as a 10-minute set in the Catskills. Except for two things: Louis CK is the funniest stand-up on the planet, and he released it himself. Putting up his own money to fund the production (which cost him $170,000), CK then turned around and sold it directly to his fans for $5 on his web site (imploring them on Twitter to be cool and not pirate it). His comedy cred and his social media directness earned him more than $1 million and edged traditional distribution methods a little closer to death.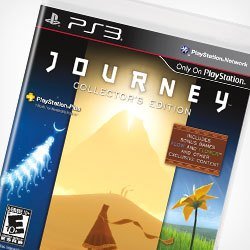 JOURNEY (PLAYSTATION 3)
Sadly, this is not a revamp of the coin-op classic starring the "Don't Stop Believin'" rockers (Dude! Playable Ross Valory!) But what Journey is marks a huge step forward for video games as an art form. Built around simple but hypnotically beautiful worlds, the Thatgamecompany Studios-designed game asks for emotional investment over shoot-em-up carnage, and brings the concept of "co-op mode" to a mature new level. Players are encouraged to help out fellow travelers, and even though no text is exchanged or dialogue spoken, the loss of companions is actually, well, sad. This is a bold leap forward for a genre that unfortunately is too often dominated by brain-dead violence.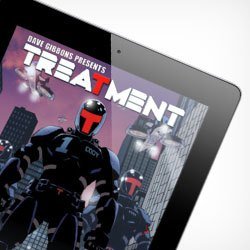 MADEFIRE
What do you get when you download the Madefire iPad app? Oh, just the future of comic books. Existing between a simple digital comic and an animated "motion comic," Madefire's catalogue of original series add sounds and motion to sequential comic art while at the same time allowing users to share titles and in some ways even influence the course of a story. And these aren't low budget stick figure drawings either — co-founder Liam Sharp is a comic artist himself who has penciled icons such as Batman, Spider-Man, and Judge Dredd, and he's helped recruit industry legends such as Dave Gibbons (Watchmen) and Bill Sienkiewicz (Daredevil, The New Mutants) to contribute original material.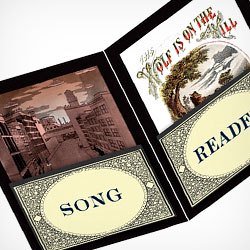 "SONG READER" BY BECK
Beck decided to release his 11th "album" as sheet music and sheet music only. No CD. No digital file. No vinyl. Hell, he didn't so much as record a single note himself. But it's not a piss-take; instead, Beck is actually embracing the DIY ethos of social media. Acknowledging that mash-ups and remixes are often as legitimate works of art as original recordings, Beck challenges his fans to truly make the music their own and record their own version. The publisher, McSweeney's, hosts fan-submitted videos and MP3s on their web site.