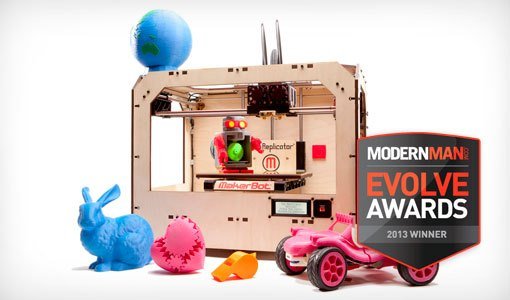 MakerBot Replicator ($1,749)
3D printing — aka, rapid prototyping — has been used by scientists and engineers for years. Now you can use it to print out three-dimensional objects in the same manner your inkjet spits out Groupon vouchers. Sure, it's a little pricy, but the Replicator is a huge step down the road to when this kind of tech will be accessible to just about anyone who wants to make their own door knobs, shower curtain rings, or green army men.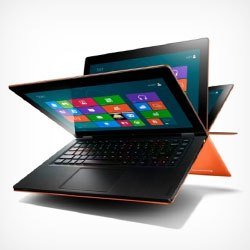 Lenovo Yoga 13 ($999 and up)
The problem with tablets that morph into laptops is that they're usually mediocre at both. Enter the Bo Jackson of computing devices — the Lenovo Yoga. It has the tablet part covered with Windows 9, a 13.3-inch display, and a 10-finger multi-touch. When it's time to work, the dock has a roomy touchpad and a tactile keyboard.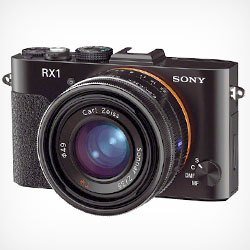 Sony Cyber-shot RX1 ($2,899)
This little compact camera gives some pro-grade DSLRs a run for their money. The full-frame sensor provides insane low-light performance and blurry backgrounds that most little cameras can't even dream about. The 35mm lens doesn't zoom, but it's so sharp that it can convince all your Facebook friends you actually understand how photography works.
Cooper & Kid Boxes ($85)
Being a dad ain't easy, especially when your kids expect you to actually come up with stuff to do to entertain them. Well, Cooper & Kid can cover you for an entire year. Each month, they come up with a box of awesome stuff to do with your rugrats — like this "How Things Fly" kit. From creating a catapult to making a DIY missile launcher to using the box itself to make a cardboard airplane, there are plenty of projects to keep you both busy for hours.