Redken Clean Brew Extra Cleansing Shampoo ($12)
Drinking a brewski in the shower first thing in the morning may be okay on Saturdays, Sundays, holidays, and days when you don't have all that much going on at work — but if you did it every day, that'd be a sign you have a problem. But you can rub Redken's Clean Brew into your head every day without worrying about anything but having nice hair. The shampoo features an anti-grit technology that removes product, dirt, and oil, leaving your hair thoroughly clean every time. And as an added bonus, your hair will smell like a delicious blend of malt, brewer's yeast, and orange zest, which both you and your girl will love.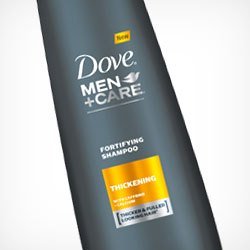 Dove Men+Care Thickening Fortifying Shampoo ($5)
Losing some of your hair? Well, if you're not yet ready to try products like Rogaine, you can start by simply altering what you use to wash your hair. Dove's Thickening Fortifying Shampoo is infused with caffeine to help strengthen and thicken your hair, and calcium to turn fine, thin hair full and healthy-looking. See, there's no need to go full-on Bruce Willis just yet.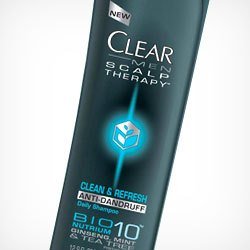 Clear Men Scalp Therapy ($7)
If you need to fight your dandruff, you might as well fight it with everything you've got. Or, more precisely, with everything Clear has got: a cocktail of 10 nutrients and botanicals designed to de-flake your scalp. The shampoo is still gentle though — plus, it unleashes hell on your dandruff without harming your wallet.