Action Movie FX (Free)
All of those cat videos you take with your phone or iPad would be way cooler if they looked like a Hollywood disaster flick. And thanks to J.J. Abrams — the dude behind the Star Trek reboots, Mission: Impossible III, and the forthcoming Star Wars Episode VII — you can make Patches explode to your heart's content without getting PETA all over your ass. The software takes some time to navigate properly, and you'll have to shell out some cash for extra effects. But trust us, you'll want to — Action Movie FX really do make your crappy home movies look like crappy home movies with awesome special effects.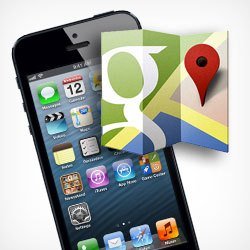 Google Maps for iOS (Free)
Apple learned a valuable lesson when it tried replacing Google Maps in iOS: If the map app you're trying to replace it with shows backyards melting, national monuments bending, and homes built squarely in the Atlantic Ocean — keep in mind, this was before Hurricane Sandy — you should not try to replace Google Maps. Apple has since come crawling back to Google, which now offers a map app that provides killer turn-by-turn directions and mimics those GPS systems people used to pay a few hundred bucks for.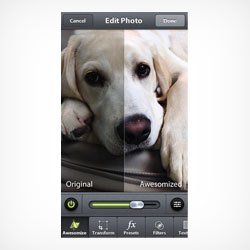 Camera Awesome (Free)
Instagram filters start to feel a limiting after a while. Camera Awesome does filters too, but even better, it delivers more precise editing options for your cell phone pics. You can adjust sharpness and contrast, crop and rotate, and use other tricks to make yourself look somewhat less horrible in photos.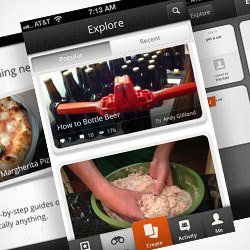 Snapguide (Free)
One of the best things about the internet is that it allows you to learn how to do just about anything in record time. Snapguide provides handy, searchable, and easy-to-follow tutorials on a whole wide variety of topics from home improvement to cooking. It will actually make you a more productive human being, which might even help make up for all those hours you wasted playing Temple Run.