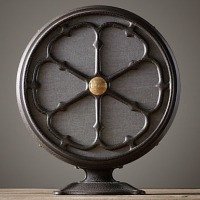 Restoration Hardware Vintage Speaker ($149-$349)
Channel your inner Winston Churchill by hosting your own firesides in front of this retro-inspired speaker, available in two sizes. Wireless technology allows you to stream MP3s with full, modern clarity — whether you're playing Duke Ellington or jamming to Daft Punk.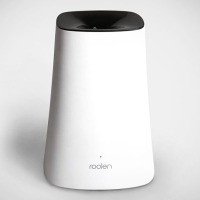 Roolen Breath Humidifier ($130)
Problem: winter will turn your soft, oft-complimented skin as dry as the Sahara. Solution: stop the shame of rough skin with the world's first intelligent humidifier, available in white or black and designed to resemble a discreet porcelain objet d'art (look it up). Breath is also the most efficient and eco-friendly model on the market, which always scores big with the ladies.