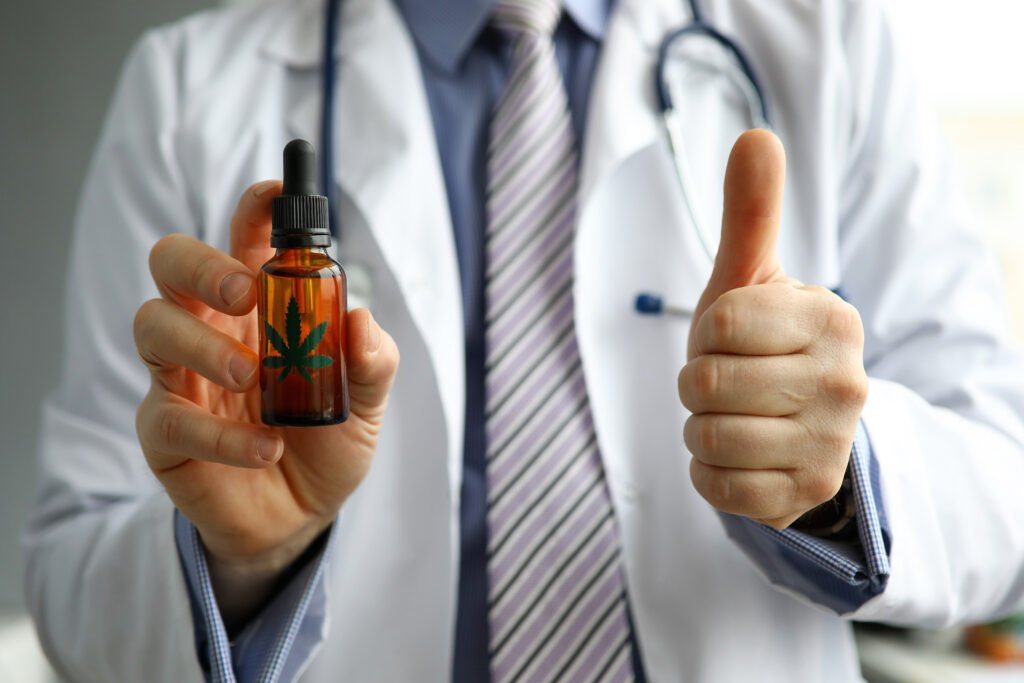 Using cannabidiol (CBD) products has become legal and acceptable in most regions today. This is mainly because scientists are continually providing evidence as to how CBD could benefit human health and wellness. Some of the issues CBD is believed to help with are anxiety, stress, pain, insomnia, and several others.
Why Some Specialists Are Recommending CBD Today
Today, more specialists are recommending CBD to their patients for various reasons. One, CBD might not cause drug dependency, similar with several medications. Also, CBD is believed to have less severe side effects. Moreover, most drug overdoses are often fatal. However, for CBD, overuse might not cause death.
That said, doctors in some regions will first need to examine a patient before recommending CBD to them. In this case, they'll first look into a person's history of the preexisting condition. If they identify that drugs aren't helping and other treatments aren't working for the patient, they might recommend CBD. However, before prescribing it, they'll discuss with them the important facts about CBD. If the individual is comfortable trying CBD, then the physician might advise them to take it.
Ways CBD Might Be Helpful To Men
Even though CBD might be helpful for all people, men could gain more from it. To further understand why this is so, this article offers four ways males could benefit from CBD. These are:
Promoting Good Heart Health
Experts believe that gender may be a determinant of heart health. Some findings suggest that males may be more likely to get cardiovascular diseases 10 years earlier than females. Also, men might be more likely to display early warning signs than women.
Some of the factors that cause heart diseases in males are high blood pressure, high cholesterol, and excessive weight.
It's essential for men to practice preventative care to ensure excellent heart health. Cannabidiol might assist help with this. Experts believe that CBD could help men maintain a healthy weight by decreasing excessive fat and boosting metabolism. Also, it might aid with hypertension by reducing some of the factors contributing to high blood pressure, such as stress, poor sleep, and anxiety.
Treating Drug Addiction
CBD is also thought to help in treating addiction. Some experts have linked substance dependence to brain cells called the amygdala. It's believed that since the amygdala affects both emotions and memories, an addicted individual might think of taking drugs and could experience pleasure in the thought. As a result, the gratifying memories might cause them to crave for and engage in their addiction.
Specialists believe that CBD might help to reduce amygdala activity. It's thought that CBD could reduce craving when an addicted person is exposed to a particular cue. As a result, it might help to treat addiction.
Pain Management
It's believed that CBD was used to treat pain long before the invention of medicinal drugs. From research, experts claim that CBD might genuinely be effective in reducing pain.
The endocannabinoid system (ECS) in a person's body is thought to control several functions, like sleep, immune system response, appetite, and pain. It's believed that CBD might help reduce pain by affecting the ECS's receptor activity, interacting with neurotransmitters, and inhibiting inflammation.
For this reason, today, specialists might recommend CBD to male patients experiencing chronic pain related to arthritis, cancer, multiple sclerosis, and other illnesses.
Improving Mental Health
It's believed that mental illness affects a large percentage of men, yet few of them are willing to talk about it. This might be because society has taught them not to express their emotions. Therefore, they fear being judged for doing so, or tend to be less willing to engage in vulnerable conversations.
As a result, only a few males might want to seek support when experiencing stress, anxiety, depression, and other mental issues. This means that the remaining large percentage of men who don't ask for help may be more likely to commit suicide.
Scientists believe that CBD might be beneficial to people suffering from mental illnesses. It's thought that CBD might help raise serotonin levels in the body, enhancing one's mood. As a result, anxiety, depression, and stress may reduce. Therefore, by taking CBD, males might benefit greatly in improving their mental health and quality of life.
Conclusion
Due to the numerous potential benefits CBD is claimed to offer, it has become quite popular today and has been made legal in several areas. Besides that, people might be more accepting of CBD now than in the past because more research shows how it could help human health.
Even though CBD is thought to be helpful to every person, men might gain more from it, as seen in this article. Some of the ways CBD might benefit males are by promoting good heart health and treating drug addiction. Besides that, CBD might also help men in relieving pain and improving their mental health.