Every owner of an inkjet printer knows that cartridges are the most expensive part of using the equipment. A replacement may cost nearly as much as the machine! Understandably, consumers are focusing on ways to save money. Generic or aftermarket cartridges are a great way to do this without sacrificing quality.
Whether you have a Canon or an HP machine, OEM (original equipment manufacturer) cartridges are the most expensive option. Instead of splurging on name-brand ink every time, you may visit the cartridge shop on https://smartink.pro/ and save 20% or more on every replacement. Here is an overview of your options, which include compatible and remanufactured products.
Why Original Cartridges Are So Expensive
Major printer manufacturers, such as Canon or Brother, invest heavily in R&D to develop new equipment, and they use this expenditure to justify the cartridge prices. Today, you can find a low-end inkjet model that costs less than $100.
However, there is a catch — while the machine is sold at the break-even point or a loss, the ink may cost almost as much. The goal is to let the producer capitalize on consumable supplies. Customers who snatch those attractive deals often feel disappointed or cheated. They turn to cheaper alternatives that can be just as good.
1. Compatible Cartridges
Independent providers like Smart Ink design these products from scratch for specific models of printers. High-quality products are instantly recognized by the machines, they deliver a comparable page yield and quality. Moreover, if you get an XL model, you will also get more ink.
The demand for compatible supplies is high, but the quality of such products may vary. Choose companies with a money-back guarantee, certified quality, and updated cheap versions. Top products comply with such global standards as CE, ISO 9001, ISO 14000, Reach, and STMC. If you order online, look for free delivery and multi-layered packaging.
2. Remanufactured Cartridges
This term applies to recycled original cartridges. They are emptied, meticulously cleaned and filled with fresh ink. As the producers reuse the shells and internal components, this is another way to save big. Trusted providers disassemble and assemble the products carefully, testing them at every stage.
The quality depends on the supplier, so make sure the company is trustworthy. Free shipping and a 2-year warranty are also preferable. Check user feedback and review platforms to make an informed choice.
3. Refilling
Finally, you could take your used cartridge to a service provider for remanufacturing. In terms of sustainability, this is similar to buying a remanufactured product. However, it is less convenient, and the outcome depends on the quality of ink as well as the competence of the staff.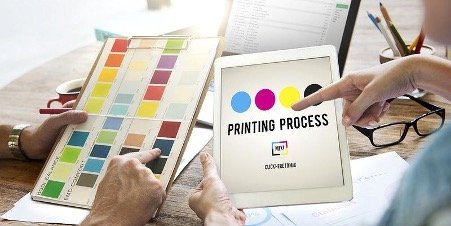 To Conclude
To save on printer ink, consider compatible or remanufactured products. You can order both types of cartridges online with free shipping and extensive warranties. In the long term, this will help you save a lot of money.