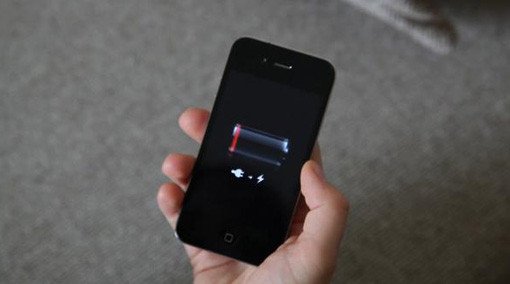 Since we use smartphones as maps, calculators, digital cameras, Web research tools, game consoles, mp3 players, movie screens and … oh yeah, telephones, it's only natural that our cell phone run out of juice from time to time.
Also: 66 percent of us are addicted to our smartphones
And for times when you're nowhere near an outlet — camping, at a restaurant, running from the cops — it pays to have a portable smartphone battery charger to prevent you from running on empty. We found four new wireless smartphone and tablet chargers in a range of price points that'll keep you texting, blasting to tunes, and snapping selfies without fear you'll run out of power.
Nokia DC-16 Universal Portable USB Charger ($35)
The pocket-sized Nokia DC-16 Universal Portable USB Charger features 2200 mAh of extra power to recharge your smartphone's battery. What's "2200 mAh" mean? Who the hell knows, but it translates to a one full charge before the device needs recharged. It's also water-resistant and universally compatible — meaning that despite being manufactured by Nokia specifically for the Nokia Lumia, it won't screw you over like iPhone or Android devices. Even better, the DC-16 is a sleek, compact tube that comes in magenta, cyan, white or black, giving you our favorite word: options.

Mojo Vogue Battstation ($50)
The Mojo Vogue Battstation is a step up from the Nokia DC-16 battery-wise; compared to the Nokia's 2200 mAh, the Battstation prides itself on a 5600 mAh boost. If you don't feel like doing the math, we'll do it for you: the Battstation is prepared to charge most smartphones at least twice over (and a tablet like the iPad mini a little more than one time) before needing its own recharge (it takes about six hours for it go to from empty to full). There's also a built-in LED emergency light in case you need to locate a lost item in your car or feel like busting out shadow puppets at bedtime. All told, the Mojo's compact packaging and features leave it aggressively priced. Available in matte black, gloss red, and gloss white.

HUE Plus 9900 mAh External Battery ($50)
The HUE Plus is the beast of external batteries, but it isn't a best to tote around with you. Sporting 9900 mAh battery life and equipped with two USB outlets that allow you to charge two devices at once, Juno Power saw what the rest of its kind was doing and colossally one-upped … well, everyone. Instead of an indicator light to alert you that your battery is running low like most other portable smartphone or tablet chargers, the HUE Plus removes any guessing by including an LCD screen that reveals exactly how much charge is left. Available in blue, gold, lime green, pink, and silver.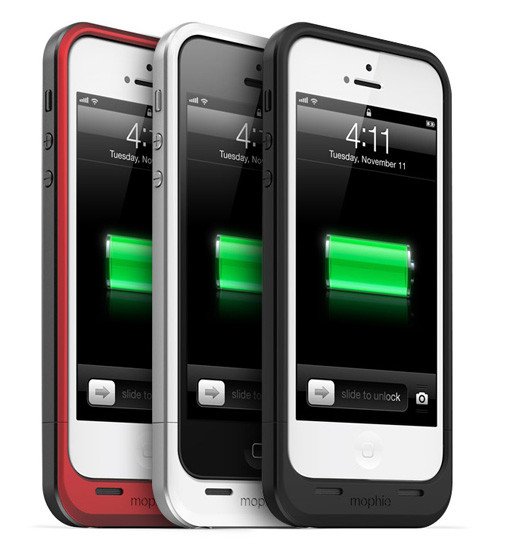 Morphie Juice Pack Air ($100)
It's a protective case that acts as a barrier against drops and dings, and with the flip of a switch it's also a rechargeable lithium polymer battery that provides up to 100 percent extra battery life. An added bonus: at three ounces, it's not as cumbersome as other smartphone charging cases. It's micro-USB charge also allows you to charge both devices at once so you're leaving the house with two fully charged batteries.