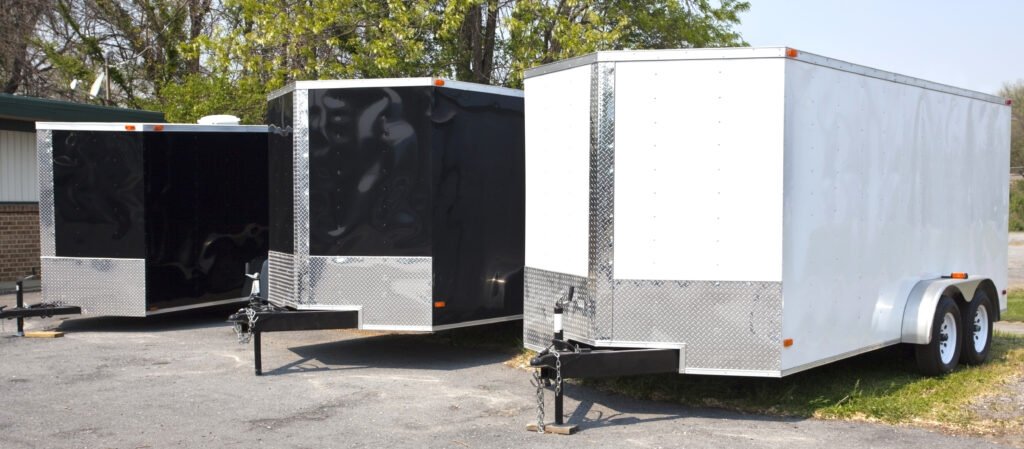 Utility trailers are among some of the most versatile vehicles ever invented. While they are traditionally used for transporting large items, you can find many practical uses for them in daily life.
What are Utility Trailers?
A utility trailer is a non-motorized vehicle attached to a motorized vehicle. Standard utility trailers usually have one to six dollies. They can measure up to four meters high and 16 meters long. There are also companies such as Lucca Trailers that create custom-built trailers for their customers to better fit specific needs. You can customize the measurements and even add safety lights, locks, tool organizers, covers, or enclosures, depending on the kind of goods, furniture, or even animals you are transporting.
You might not believe that you have much need for a trailer, but in actuality investing in a utility trailer is a smart decision that will open a lot of possibilities for you. Here are four instances wherein you'll be glad you have a utility trailer at your disposal:
Recreation
You might not realize it, but you can also use a utility trailer to pursue your hobbies and special activities. You can use it for trips if you want to bring along a motorcycle, dirt bike, ATV, golf car, or even a boat. It can also carry your camping items, fishing supplies, diving gear, and other toys that would otherwise take up a ton of space in your car. You also won't have to deal with strapping any large or excess items to the top of your car and worry about them staying safely affixed. Instead of cramming yourself, your family, and all of your gear into every nook and cranny of the car and still not having enough room for everything, you could just use a trailer and rest assured that your trip will then be as comfortable and safe as you can make it. It doesn't matter if you're going up the mountains, down to the beach, or into the woods—any recreational trip will be easier with a utility vehicle in tow.
Equipment and Goods Transport
Shipping costs for heavy or bulk items can put a serious dent in your bank account, so utility trailers may be the more economical and convenient option for you. If you have a job or run a business that deals with large equipment, having one of these trailers is a necessity. They're commonly used by landscaping companies for carrying lawn care equipment and garden tools. They're also perfect for hauling construction supplies, sports equipment, and even small vehicles. If you're fond of flea markets or auctions, you can also use it to bring home your massive shopping haul.
Relocation
Utility trailers come in handy when you need to transfer your appliances and furniture to a new location. It's definitely much cheaper than hiring movers and renting a moving truck. The large space that a utility trailer provide can make relocating significantly easier than using your family car—if you have a trailer that's large enough, you might be able to transport all your belongings in one go. You can save a lot of time, energy, and fuel if there's no need to go several roundtrips to finish the job.
Power Cleanup
Immediate disposal of garbage and debris, especially after a big cleaning task, is necessary to protect your health and the environment. If you have a utility trailer, there's no need to wait around for someone to pick up your trash. You can load up your disposables and take them to the collection site yourself. Not only does this keep your surroundings clutter-free, it can also save you time and money.
Bang for the Buck
A well-constructed utility trailer can definitely give you a lot of bang for your buck. With the right type and size, you'll find it easy to think of new ways to take advantage of its space and payload capacity.