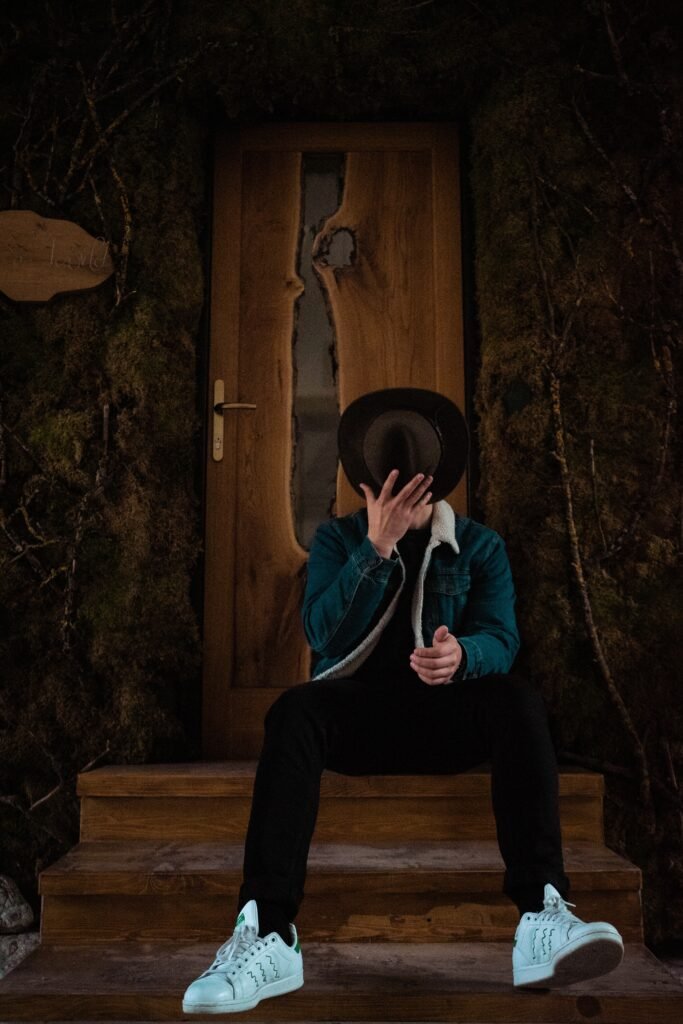 All of us wish to be in sync with changing trends and like to style ourselves in a way that inspires others. We want to look our best at all times. It is especially difficult for males to maintain a stylish image. They use fun online websites like Vivipins and custom here neck gaiters for themselves to look unique and in style.
However, you must wonder why people try so hard to look good. Well, it is because even after having luxury watches and clothes, they struggle to define themselves. This is why we have put together this article, particularly for our male readers, to help them with the missing pieces.
Wear the Right Fit
Whatever you choose to wear, remember that your clothes should match perfectly and fit your body type. Whether you're a suit guy or a jeans-and-t-shirt guy, ill-fitted clothes will make you appear messy and strip back your height by several inches.
So, if what you like to wear doesn't fit correctly, even the most expensive suit might bring a negative impact on your appearance. On the other side, even if you are only wearing jeans and a graphic tee, wearing the right fit will give you an instantly stylish look.
Play with Basics
It's advisable to take your start with the basics instead of play with lots of trends all at once when you start building your individual taste. Begin with durable tees and denim with white sneakers or boots.
Or couple a traditional white button-down with a pair of slacks in dark blue or some other neutral color in the situation where formals are needed. By introducing a few fashionable pieces which you like, you can go further on these types.
Try Neutral Tones
It's better to start with muted colors when you're finally growing your style outfit because it's simple to fit everything seamlessly. Since they don't dominate your tone, it isn't easy to get them to look off on you. As you learn more, you can progressively bring more colorful pieces (if you want). Black, white, brown, khaki, navy, grey, and olive are among the best neutral colors.
Explore Colors for Footwear
Although black and brown are "safe" color options, you can play with plenty of other shoe colors. Check for red, blue, and green suede and leather shoes. Try to go for deeper shades of these same colors or stick to greys if you're not yet sure about playing with bold colors.
Classic Sneakers
In men's wear, sneakers are likely to be a big no-no. While these days, as more traditional designs are becoming an exception, that does not simply follow the fact that every time you go out, you should fit them. And if your workplace dress code says "business casual," save them as your casual Friday and brunch footwear.
Retro shoes, from Reebok Club C and Adidas Continental to Nike Cortez and Onitsuka Tiger, have reemerged. Incorporating elegance and comfort. The ideal addition to your wardrobe will be these timeless classics. Unlike standard shoes, they do not make you look like you are going to the gym.
Colored Trouser Trial
Start playing with vibrant trousers until you feel relaxed enough to move away from neutral tones. From red to violet, it could be everything. Colored pants are a perfect way to pop your outfit and take your all-neutral wardrobe away from the bland.
Try Suits or Blazers
Suits are an essential piece of a man's wardrobe. However, please ensure it's designed to match you precisely if you're in the market for a suit when you buy one. Since a good suit is always pricey, it's okay to invest a little more on a tailor-fitted package than on one that slouches you off.
With a suit, go for a classy blazer. One classy blazer will turn your complete outfit around. Opt for a neutral color, good quality blazer, and ensure it suits you well. You could even use a button-down to dress this piece up or dress it down with a t-shirt as desired.
If we talk about its colors, it's better to go for a standard color that you can wear all year long, unless in the case where you're going to buy many suits. This suggests either a package of navy blue or one set of dark charcoal that will be sufficient for all events and times.
8. Mix High-End with Low-End Pieces
You don't have to spend a fortune on all your clothes; instead, mix high-end pieces with low-end ones for an eclectic yet put together look. For example, wear designer jeans with an inexpensive t-shirt or mix vintage pieces with modern ones for a unique twist on classic style!
Conclusion
Buying into every trend is one of the major style errors, making it much harder to build your specific style and easier for dramatic fashion missteps to be made.
Instead, carefully examine the latest trends and then see if they can carry your current wardrobe items. If it is not something that suits your style, you should not push it.