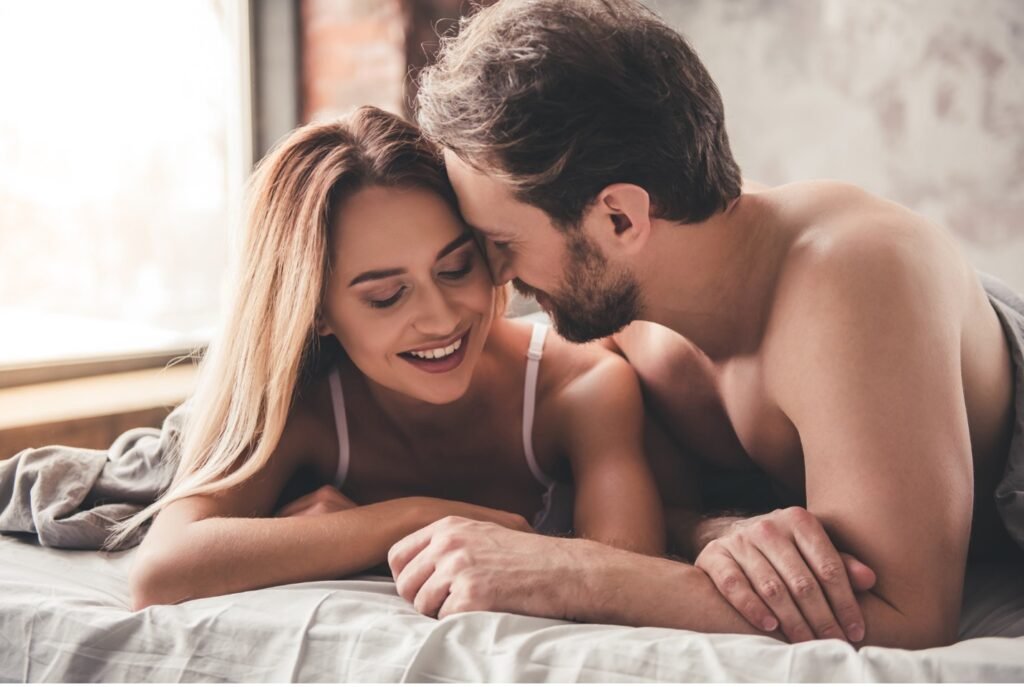 According to one study, only 26% of couples were having sex once a week.
If you want to increase intimacy in the bedroom, there are plenty of things that you can try, which could also help the frequency that you and your partner have sex.
If you want to learn how to increase physical intimacy in a relationship, make sure that you keep reading!
1. Try Masturbation
One thing that can improve intimacy is by masturbating with each other. Masturbating with your partner nearby is very intimate, and it will likely turn both of you on to the point where you want to be intimate with each other.
To do this, make sure that one partner is comfortable on the bed or a couch. The other partner should be nearby to watch them. They'll be able to see their partner in a very vulnerable position, which can make them feel closer.
However, they'll also be able to see how their partner likes to be pleasured, what techniques they use, and if they use any lubrication!
2. Make an Effort to Be Romantic
Before you can have bedroom intimacy, you need to have relationship intimacy.
Many people think that physical intimacy is about kissing and having sex, but it can even be as simple as cuddling, kissing, or even giving them a hug.
You can also promote intimacy by going out and doing things together, like going on a walk, going to restaurants together, or even having a fun day out.
While these acts might not seem extra romantic at the moment, they build up over time to help improve your relationship and physical intimacy.
You can text your partner or leave little notes around to let them know that you're thinking about them.
Checking in with your partner shows that you care about them and want to spend some of your time with them. Even if your schedules are busy, make sure that you set aside some time to connect and just be with each other with no distractions.
4. Try Sex Toys
Sex toys can be a fun way to spice things up in the bedroom, but they also bring about other psychological benefits.
They may improve your sex life as well and take it to the next level! Before you start looking at pureromance.com products, make sure that you talk with your partner about what you both are and aren't comfortable with.
If you're going to try something new, make sure that both of you are on board with it.
Discover More on How to Increase Physical Intimacy in a Relationship
These are only a few things to know about how to increase physical intimacy in a relationship, but there are many more things to try!
We know that keeping up a successful relationship or marriage can be difficult and stressful, but we're here to help guide you through it!
If you enjoyed this article, make sure that you explore our website to find more articles just like this one.