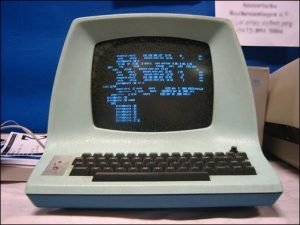 Remember the old days when people had to sit in front of a computer to access email or surf the Web? Let us hope our children never need suffer like we did.
Now that we can pay bills and watch poor schmucks get nailed in the junk with rakes from anywhere and with the same device, we can also eliminate more and more electronic gadgets from our lives. Which gadgets can you purge from your life and stop wasting money on? You can start with these five …
1. Car chargers
Powermat technology is here, and it's not leaving.The 2011 Chevy Volt includes a wireless charging mat in the center console, and Buick, GMC, and Cadillac all plan on installing them in their rides as well. They eliminate the need to purchase aftermarket chargers for things like mobile phones or MP3 players. For people on the go, check out the Powermat Power! Dual 1850 rechargeable Backup Battery ($40-$60). It's easy to transport, compatible with hundreds of devices, and charges on a Powermat or via USB input on a computer.

2. Non-touchscreen universal remote controls
Get yourself a Logitech Harmony 1100 Universal Remote ($400), and you can toss up to 15 button-filled controllers into the junk drawer. The 3.5-inch unit has a color touchscreen and comes with a charging dock, so you never have to worry about it getting covered in Cheetos after falling between the couch cushions.

3. Navigation systems (GPS)
A recent study at McGill University noted that relying too much on a GPS can erode your spatial memory. If brain deterioration isn't enough to keep you from becoming a slave to your GPS, maybe a monetary figure is: The $100-plus you'd spend on a new GPS can go toward an Android-based smartphone, like the HTC ThunderBolt ($600). Along with the zillion other functions it performs, the ThunderBolt comes with Google Maps' turn-by-turn navigation built into it.

4. DVR or TiVo devices
Western Digital's WD TV Live Hub ($200) can stream Pandora, YouTube, Blockbuster On Demand (rentals start at $1.99), Netflix ($8 per month), and Hulu Plus (arrival date is TBD) in full 1080p HD directly from your computer to your HDTV. So if you miss an episode or two of Modern Family, you can watch it on your television without paying a cable provider a fee for DVR or TiVo usage.

5. Home theater speakers
Your home entertainment system's audiophile-quality sound and room-rattling hyperbass is quite impressive. The speakers strewn about your living room, however, are not. The Yamaha YSP-4100 ($1,140) digital sound projector features HD audio decoding, 1080p-compatible HDMI (four in, one out), and numerous listening modes. It also supplies superior sound while taking up a fraction of the space of a multi-speaker unit.