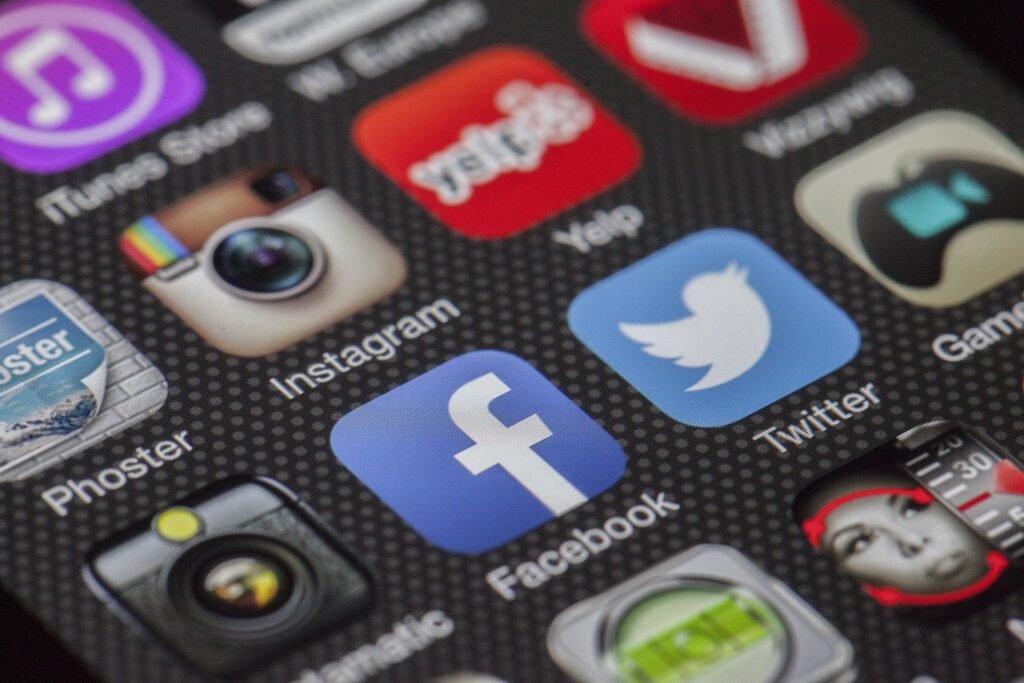 Consider developing an app for your small business or brand. Utilizing the technology of an app can make your brand appear modern, which can be especially useful for a small business that wants to stand out from the competition. From streamlining customer interactions to collecting valuable analytics data, there are many ways an app can boost your brand.
For those concerned about the cost, no need to be! There are many services available that allow you to build an app yourself without any coding knowledge. While nothing can fully replace working with a professional app developer, these services are an excellent alternative for those wanting to keep overhead costs low. In some cases, businesses may also get tax incentives just to develop their own app.

Whether you have a brick and mortar business with a focus on local clientele or a brand based solely online, an app can benefit many different types of small business. Here are five reasons why your small business needs an app:

1. Simplified interactions make purchases more likely to happen.
Everyone loves effortless transactions that do not waste their time, which is why apps are so successful when it comes to increasing customer engagement. While having a website optimized for mobile devices is very important, an app can make everything faster. Some processes that can be improved include:
• Ability to make payments online.
• Appointment scheduling.
• Contact options for customers to report problems.
• Allowing customers to post reviews.
• Quick access to purchase history and other account information.

Having all of these features available conveniently just a few taps away on a mobile device leaves a positive impression on customers and makes repeat business more likely.
2. Push notifications encourage engagement and sales.

This feature is only available with an app and is one of the most effective ways to increase sales. Push notifications pop up like a text message on a phone, tablet, or mobile device. There are many ways you can use these to enhance the customer experience while encouraging sales.
Some examples include using push notifications to alert customers of special promotions or to tell them about a special event hosted by your brand. Using push notifications as appointment and pick-up reminders are another helpful feature that can improve your small business.

In combination with GPS functionality, push notifications can be especially useful for those with brick and mortar businesses.

Imagine being able to send a message to a customer enticing them to visit whenever they are within a certain distance of your store. With an app, you can do just that and directly encourage sales!
3. Access game-changing data and analytics

Another advantage of a brand-specific app is that it can collect a wide range of information about customer behaviors.

From usage to geolocation, you can use the analytics of this data to help you learn more about your customer base. Noticing patterns in customer behaviors means you can adjust business strategies and marketing campaigns accordingly.
Apps also track how customers interact with the app itself. You can use this data to create predefined triggers for the app so that when customers do particular actions, they receive a push notification.

For example, you can set the app to automatically send the customer a discount code every time they post a review. That type of feature will both increase customer engagement and repeat sales.
4. Camera functionality takes shopping to the next level

An app with virtual reality features allows the customer to visualize the product in their environment. For online ventures, this can be especially useful because it gives customers a way to "try out" the product before they buy it. This can make a small business stand out, as well as increase the chances of customer satisfaction.
The camera features of an app can also improve the return process. Using the app, the customer can directly upload a photo of defective products without having to bother with logging into the website. This also makes the process for your customer service team more efficient, which leads to happier customers who are likely to tell others about your brand.


5. Increased brand recognition.
For small businesses without large marketing campaign budgets, an app can make advertising more affordable. Your brand will get exposure to customers looking for similar products and services on the app store, which is a form of advertising on its own. If you integrate the app with social media, then customers can easily share the app and talk about your brand.
Another way to increase brand recognition is to build trust with customers. Having a brand-specific app sends the message that your small business is just as competent and professional as the larger ventures. This will also help customers feel safer about making purchases or ordering services.
Now that you see why your small business can benefit from an app, now you should take time to think about the business goals an app can help you meet. While consulting with a professional app developer is always a good idea, there are many do-it-yourself options available for those on a tight budget.
Remember to deliver high-quality customer service through the app as you do with other avenues as a business with professional and courteous interactions. Now get ready to embrace the opportunities an app can open up for your brand!