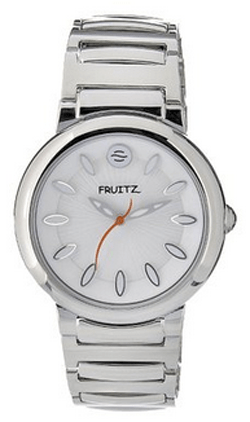 4. Philip Stein Men's  White Dial Watch ($167 @ Amazon.com)
The Philip Stein Men's watch is both stylish and innovative with its natural frequency disc, mineral crystal coating and unisex band length. Quartz stainless steel comes in a white finish to protect from scratches. Who says a luxury men's watch has to empty your bank account?




Also: Stylish Minimalist Watches For Guys
5. Mens Marvin Guilloche Dial  Watch ($390 @ Amazon.com)
The Marvin Rectangular Silver Guilloche men's watch comes with a leather band, fixed bezel function, clasp buckle and an eye fish dial for both minutes and seconds. Scratch and water resistant stainless steel.






Also: Stylish Men's Watches For $200 Or Less
6. Frederique Constant Classic Silver Watch ($445 @ Amazon.com)
The Frederique Constant men's watch comes in classic silver while boasting a dual time zone function. The dial window is made of non-reflective sapphire and features world time. Includes genuine leather band.