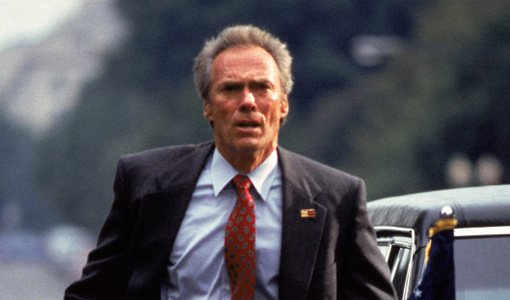 FRANK HORRIGAN | IN THE LINE OF FIRE (1993)
Horrigan, who is apparently a 187-year-old agent, can't stop thinking about the 1963 assassination of John F. Kennedy. He was there — the character was probably loosely based on Clint Hill, the real-life agent who can be seen jumping onto the back of Kennedy's limousine in film footage of the assassination, and who baselessly blamed himself for Kennedy's death even years later — and has been haunted by it ever since. It's caused him to become obsessed with one thing — not allowing a former CIA agent who's gone rogue to blast a hole in the current President's noggin. In other words, no time for hookers. Also, Viagra didn't exist in 1993, so …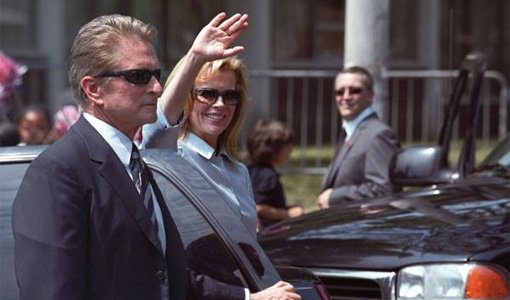 CLARK JOHNSON | THE SENTINEL (2006)
This one's easy. Agent Johnson (heh heh) is having an affair with the First Lady of the United States. So why would he pay for a cow when he could get the milk for free? Especially when that cow looks like Kim Basinger.
SAM SIMMS |FIRST KID (1996)
When you're wearing ties like this around the President, your self-esteem, personal life, and career all have to be in the sh*tter. Having been assigned to tail the president's snotnosed teenage kid, we wouldn't blame Simms if he payed for a prostitute. But he never did. Was it because he chose to follow the Secret Service's strict code of conduct? Not quite. It was because it's a Disney movie.